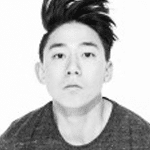 Daniel Matthews
Partner | Director of Productions,
International Secret Agents
Location: Los Angeles
Member Since: 2018
Dan Matthews is a creative producer from Los Angeles, CA. He's a Partner at International Secret Agents, a company that focuses on two areas: production platform for Asian American content + talent as well as digital strategy consultants for brands and companies that are seeking to reach Asian American & Asian International Audiences. Dan has produced over 150 pieces of content, including two critically acclaimed full length documentaries about Korean Adoption including his personal journey back to South Korea where he met his biological family including an identical twin brother he never knew. He's also produced tours and festivals around the Nation including IDENTITY LA + HERITAGE SF, two of the biggest events held in honor of Asian Pacific American Heritage Month that has featured talent like Mike Shinoda of Linkin Park, Jay Park, among many others.
Dan is also an alternative rap artist performing under the moniker, DANakaDAN. He's toured internationally and has released two full length albums. He's currently working on his next EP due to release Fall 2018. He's collaborated with the likes of Wong Fu Productions, Lydia Paek, and Dia Frampton.
He's been featured on MSNBC, BBC, NPR, and has even been invited by the White House where he took part in activities to help amplify the work of the White House Initiative for Asian Americans and Pacific Islanders. His work has been distributed on the likes of leading streaming sites like Hulu and DramaFever.