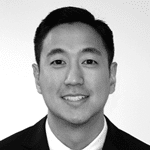 Daniel M. Cho
Assistant Executive Director,
New York City Campaign Finance Board
Metro Region: New York
Member Since: 2017
Daniel Cho is the Assistant Executive Director for Candidate Guidance and Policy at the New York City Campaign Finance Board (CFB). He serves on the Executive team and manages policies and procedures that affect candidates and their campaign staff in complying with the Campaign Finance Act and Board Rules. Mr. Cho oversees the communications and advice related to all campaign financial disclosures and the public matching funds program. He has served in various roles at the CFB as Director of Candidate Services, Payment Coordinator, Auditor and Compliance Analyst.
Mr. Cho is a past Co-Chair of the Programming Committee for the Council on Governmental Ethics Laws (COGEL) and participated in the New York City Leadership Institute. He also was selected by the New York Korean Consulate General to participate in and moderate at the Future Leaders' Conference in Seoul, South Korea. He is a past Chair and Vice-Chair of the Steering Committee for the Korean American League for Civic Action (KALCA).
He currently serves as the Vice-President of Civic Engagement for the Korean American Association of Greater New York (KAAGNY) and is an associate member of the Council of Korean Americans. Mr. Cho holds a B.A. in Political Science from Boston College.