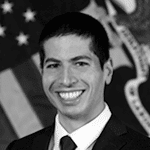 Daniel Koh
Deputy Cabinet Secretary,
The White House
Location: Boston
Member Since: 2017
Dan Koh is Deputy Cabinet Secretary at The White House.  In this capacity, he helps oversee all communications, policy, and logistics between the White House and the Cabinet as well as other federal agencies.  Immediately prior, he was Chief of Staff at The United States Department of Labor, a 14,000 person, $80 billion federal agency dedicated to the wellbeing of America's workers under Secretary Martin J. Walsh.
Previously, he was the Chief Operating Officer of HqO, a software platform designed to change the way we interact with the world around us.  He also served as the elected Vice Chair of the Town of Andover Select Board.
He was formerly a candidate for Congress in Massachusetts, where he ran a true grassroots campaign with thousands of volunteers knocking on hundreds of thousands of doors, coming within 0.2% of the Democratic primary nomination.
Previously, Dan served as Chief of Staff to Boston Mayor of Boston Martin J. Walsh, managing 18,000 employees and a $3 billion budget during one of the most prosperous four-year periods in Boston's history, with record levels of employment and educational attainment. Prior, Dan served as Chief of Staff to Arianna Huffington, Editor-in-Chief and Founder of The Huffington Post, where he helped oversee a newsroom of over 700 worldwide.
He has been named to the "30 under 30" list by Forbes Magazine, and the "40 under 40" list by the Boston Business Journal. In 2016, he received an honorable mention from The Boston Globe for "Bostonian of the Year." A native of Andover, Massachusetts, Dan holds a B.A from Harvard College and an M.B.A. from Harvard Business School, where he was President of his section. He has completed 54 marathons across the U.S. and Canada.