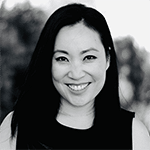 Clara Huh
SENIOR DIRECTOR, UNICEF USA
Metro Region: Orange County
Member Since: 2021
Clara Huh is the Senior Director of Leadership Giving at UNICEF USA. UNICEF USA supports UNICEF's global work as a United Nations agency responsible for providing humanitarian and developmental aid to children worldwide. UNICEF, awarded the Nobel Peace Prize in 1965, helps protect the world's most vulnerable children, working in over 190 countries and territories to save children's lives and defend their rights.
Clara leads the strategy, growth, and development of UNICEF USA's Leadership Circle program and has a proven track record of success in leading fundraising campaigns and building relationships; during her tenure, Clara has increased program revenue by nearly 300%. She is responsible for managing strategy and execution of comprehensive digital and direct response campaigns focused on new donor acquisition, as well as driving donor engagement to increase retention and upgrades. She has also personally secured 6 and 7 figure gifts from donors around the country in support of UNICEF's global humanitarian and emergency relief programs.
Clara has 15 years of experience in the nonprofit and philanthropy industry. Prior to joining UNICEF USA, Clara served in positions at some of the nation's top-ranked, academic medical centers including Cedars-Sinai Medical Center and Lucile Packard Children's Hospital Stanford/Stanford Children's Health. She has extensive experience in managing endowment reporting programs and working with principal investigators and physician-scientists to produce progress reports on clinical trials and research activities.
Clara is a graduate of the University of California, Berkeley. She is a Certified Specialist in Planned Giving and is also an active member of the Association of Donor Relations Professionals, Direct Marketing Association, and Association of National Advertisers. She has frequently been invited to speak at nationwide industry conferences aimed at educating fundraising professionals, including the Bridge Marketing and Fundraising Conference and DMA Nonprofit Conference in Washington DC.