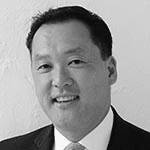 Charles Kim
CEO & FOUNDER
Crave Global Inc

Location: Los Angeles
Member Since: 2016
Charles Kim is the Founder and CEO of Crave Global, Inc.  CRAVE is the first end to end solution for International Celebrities to create a transactional revenue landscape for 1.5 billion Chinese Consumers.  
Crave is the Eastern Key to Western Culture. 
Crave provides users with an unparalleled experience: combing proprietary access to top celebrities, influencers, and athletes with seamless in-app transactions for exclusive merchandise produced by one of the most robust supply chains
Charles Kim is also currently the Co-Founder and Managing Partner of Extol Capital. Extol Capital is a US-based growth equity firm that invests in consumer-focused technology companies in the United States. We are unique in our unparalleled ability to accelerate our portfolio companies into the Greater China Region in order to drive superior returns.  We focus on investing in companies in the West and help them enter the China market.  
Seasoned finance professional with 20+ year experience and deep domain expertise in asset finance, project finance, private equity, M&A, capital markets and sales and trading.  Noted for ability to provide creative solutions for partners and clients under special situations and his in-depth understanding of Asian capital markets and extensive network with banks and investors and successfully syndicated over 100 deals for the last 20 years in Korea, Japan and China. Charles has extensive experience in negotiating, establishing and growing international joint ventures in emerging markets.
One of Charles' expertise has been successfully building businesses. Charles was Managing Director of Mirae Asset Securities, the largest asset management company in Korea. Previous to Mirae Asset Securities, Charles was a Director and Head of Equities for Lehman Brothers Korea. Charles was a Director with Deutsche Bank in New York.  He was a Director of Asian Equities with JP Morgan and Jardine Flemings in New York. Born in Busan, Korea, raised in Boston and received his BA from Brandeis University in Boston.