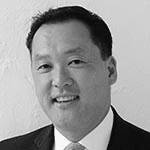 Charles Kim
Managing Director & CEO of US operations,
China Renaissance Securities
Location: New York
Member Since: 2016
Charles Kim is currently Managing Director of China Renaissance Securities and is the CEO of US operations. China Renaissance is a leading independent investment bank in China focused on providing strategic and tactical financial advice to leading Chinese entrepreneurs and financial sponsors across a broad range of sectors, with a particular specialization in TMT, Consumer, and Healthcare. Services include private fund-raisings, public offerings, mergers and acquisitions, sales and trading execution and equity research.
Seasoned finance professional with 20+ year experience and deep domain expertise in asset finance, project finance, private equity, M&A, capital markets and sales and trading. Noted for ability to provide creative solutions for partners and clients under special situation and his in-depth understanding of Asian capital markets and extensive network with banks and investors and successfully syndicated over 100 deals for the last 10 years in Korea, Japan and China. Charles has extensive experience in negotiating, establishing and growing international joint ventures in emerging markets.
One of Charles' expertise has been successfully executing cross-border deals between Asia and the US. Charles was Managing Director of Mirae Asset Securities, the largest asset management company in Korea. Previous to Mirae Asset Securities, Charles was a Director and Head of Equities for Lehman Brothers Korea. Charles was a Director with Deutsche Bank in New York. He was a Director of Asian Equities with JP Morgan and Jardine Flemings in New York. Born in Busan, Korea, raised in Boston and received his BA from Brandeis University in Boston.