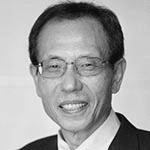 C. S. Park
Former Lead independent Director,
Seagate Technology
Location: San Francisco Bay Area
Member Since: 2011
C.S. Park is currently working for a few semiconductor and data storage start-up companies where he is serving as an investor, advisor, and board member.  Also, he is Advisor to Kearney, a global management consulting firm. C.S. serves for several non-profit organizations including Catholic Community Foundation (Board), Markkula Center of Applied Ethics, Santa Clara University (Advisory Board), World Affairs Council San Francisco (Advisory Committee), Silicon Valley Education Foundation (Advisory Board), and American Leadership Forum Silicon Valley (Advisory Council).
Most recently, C.S. was on the board of Seagate Technology where he served as the Lead Independent Director.  Formerly, he was Chairman and CEO of Maxtor Corporation until Seagate's acquisition.  Previously, C.S. was Chairman and CEO of Hynix Semiconductor (now SK hynix), and Managing Director of H&Q Asia Pacific.  He also served as Senior Advisor to Boston Consulting Group and Board Chair of Silicon Valley Community Foundation.
In the past, C.S. served on a number of boards including DLA Piper, Computer Science Corporation (now DXC Technology), Smart Modular Technologies, Brooks Automation, Enphase Energy, Ballard Power Systems, STATS ChipPAC (acquired by JCET Group), and Dot Hill Systems (acquired by Seagate).