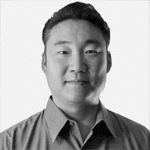 Brian Park
Managing partner, sparklabs
Location: Washington, DC
Member Since: 2020
Brian is a startup evangelist, advisor, and angel investor. He is the Managing Partner at the SparkLabs Cyber+Blockchain (Formerly AOL Fishbowl Labs), which is the premiere startup accelerator in the Washington DC area and he has helped raised more than $100M in funding for their portfolio companies (MHelpDesk, ThreatQuotient, Xmode Social, Urgent.ly, Curator, Airside Mobile), . He is also the Director of Technology for Curator Solutions, which is an Edtech SaaS startup that creates interactive tools for trainers and instructional designers.
He was also formerly the global COO of Startup Grind, which is one of the largest hi-tech startup communities in the world with over 2,000,000 startup entrepreneurs in 600 cities.
Prior to Startup Grind, he has over 18 years professional experience in web/online/mobile product development. He has experience in developing innovative consumer and enterprise products and services. Brian has started three previous startups. He has previously worked at AOL as a senior software developer and Merrill Lynch as a software developer for hispeed trading platforms.
He has been featured in Forbes as "17 Top Business Gurus to Follow" and other publications such as Washington Post, Huffington Post, Politico, TechCrunch, VentureBeat, Washington Business Journal, and DCInno "50 on Fire" 2017 and 2018. 
He has a BS in Information Systems/Policy & Management from Carnegie Mellon University.