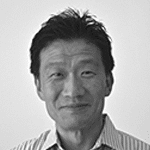 Brian Byun
Venture Partner,
Khosla Ventures
Metro Region: San Francisco Bay Area
Member Since: 2017
Brian Byun is a Venture Partner at Khosla Ventures focused on B2B software including developer, data, security and cloud infrastructure.
Prior to joining Khosla Ventures, Brian served as a VMware executive leading products, marketing, and partnership functions as it scaled over 50X in employees and revenues from 2003 thru 2013. During this time he led the diversification of VMware from a single server and workstation product to an enterprise portfolio of datacenter, availability, management, desktop suites; built out the software, technology and OEM ecosystem; led corporate strategy and M&A including the developer platform basis for Pivotal Labs; and led portfolio of new product initiatives that form many of VMware's post-datacenter businesses such as vCloud Network, CloudFoundry, enterprise mobility and cloud workspace.
Previously Brian held software engineering, consulting, product management leadership roles in a range of domains (security, e-commerce, consumer web, distributed operating systems, servers and databases) at startups and industry incumbents: Rhapsody Networks (BRCD), AOL, Netscape, and HP.
Brian holds a SB in Electrical Engineering and Computer Science from the Massachusetts Institute of Technology.