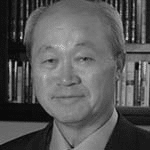 Bill Kim
Founding Chairman & CEO,
Kizan International, dba Louis Raphael
Location: San Francisco Bay Area
Member Since: 2011
In 1972, Mr. Kim founded Kizan International in a tiny 1,200 sq feet office in South San Francisco, California. Today, the company has grown to one of the largest men's dress slacks companies in the U.S. The company's products are sold to more than 8,000 stores including Macy's, JC Penney's, Sear's , Kohl's, Belk's, Amazon.com and many other department stores and chain stores in the US and Canada. The company designs, manufactures, imports, wholesales and distributes its products using the most advanced supply chain technology and management systems.
Mr. Kim is a strong advocate and supporter of philanthropic giving and joined the board of Give2Asia in 2003, where he served as the Board Chairman from 2007 to 2010. Give2Asia has served over $300 Million Dollars of philanthropic giving to Asian countries since its founding in 2002 for education, health, poverty alleviation and disaster relief work.
He is passionate in supporting Korean art and culture in the US and has been serving as a commissioner/trustee of the Asian Art Museum of San Francisco since 1999. He is the current Chairman of the Korean American Chamber of Commerce NPC. Mr. Kim is a member of the Council of Korean American Association, headquartered in Washington DC.
Mr. Kim believes that Korean language and tradition must be preserved by Korean American people and their communities. In 1985, Mr. Kim successfully fund raised $85,000 for Stanford University Korean Language class which was ready to be closed due to lack of funding.
In 1980, Mr. Kim was awarded from the President of South Korea for the bilateral trade promotion between the US and South Korea. In 1986, Mr. Kim was named "Businessman of the Year" from the Santa Clara Chamber of Commerce. In 2013, Mr. Kim received a Medal of Honor, "Dong-Beak-Jang" from the President of Korea, Park Kein-He, for the outstanding achievement of Korean American community work.
In July 2017, Smithsonian's National Museum of American History in Washington DC will begin a new landmark exhibition, "Many Voices, One Nation", which highlights modern immigration history. There are 30 exhibition participants from various parts of the world and Bill & Mary Kim represent Korean immigrants. The exhibition will last for the next 20 years during which the Smithsonian Museum is expecting more than 200 million viewers.
Born in South Korea, Mr. Kim came to America for his education in 1964. Mr. Kim was educated at El Camino College and Executive Program at Stanford University. Mr. Kim has been married to Mary Kim for 48 years. They have three children and four grandchildren and have been living in Atherton, California since 1981.