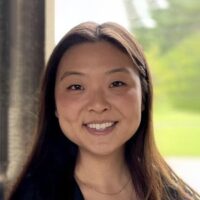 Cornell University | Vienna, VA
Federal Department Insurance Corporation (FDIC)
Audra Kim is a digital media entrepreneur, lacrosse player/coach, and content creator with a current virtual audience reach of over ten million. She graduated from Cornell University with great distinction and will be attending law school in the fall. She is excited to explore intellectual property, technology, sports/entertainment, and international law.
She looks forward to growing her new media start-up venture and continuing to advance the Korean American community. Her favorite pastimes include snowboarding, cliff jumping, playing sports, and posting to social media (@AUDRAKIM).