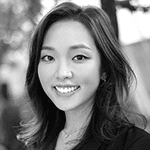 Anika Kim
DIRECTOR, WAXMAN STRATEGIES
Location: Washington, D.C.
Member Since: 2021
Anika is a public health advocate with experience across the public, private, and intergovernmental sectors of the health field in the U.S. and abroad. Currently, she serves as a Director of the Health Practice at Waxman Strategies. Anika's work at Waxman focuses on addressing health inequities, health care costs and access issues, and public health outbreaks. 
Previously, Anika was a Senior Consultant at FTI Consulting's Healthcare & Life Sciences sector, where she supported leading industry clients through market access and communications strategies, policy research and writing, crisis management, congressional oversight support, media relations, and public affairs campaigns. In particular, she specialized in cross-border engagements, advising clients on different countries' health systems, policy and political landscape, and challenges and opportunities for business operation.
Prior to that, Anika worked on various public health projects. She served as a consultant to federal health agencies, such as the FDA and NIH, and international organizations, including the United Nations. At the Johns Hopkins Global Obesity Prevention Center, she worked on community health programs to resolve food security issues among the underserved. Anika has also served as a medical service volunteer in Honduras to help treat patients in need. 
Anika holds an MSPH in Health Policy and Management from Johns Hopkins Bloomberg School of Public Health and a BA in Public Health from Johns Hopkins University. Born in South Korea and raised in New York, Anika speaks native Korean and English and conversational Spanish.