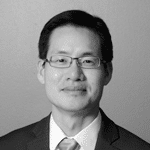 Andrew Yeo
Senior Fellow and Professor, Brookings Institution and Catholic University of America
Metro Region: DMV
Member Since: 2022
Andrew Yeo is a senior fellow and the SK-Korea Foundation Chair at Brookings Institution's Center for East Asia Policy Studies. He is also a professor of politics at The Catholic University of America in Washington, D.C. He is the author or editor of five books: State, Society and Markets in North Korea (2021); Asia's Regional Architecture: Alliances and Institutions in the Pacific Century (2019), North Korean Human Rights: Activists and Networks (2018); Living in an Age of Mistrust: An Interdisciplinary Study of Declining Trust in Contemporary Society and Politics and How to get it Back" (2017), and Activists, Alliances, and Anti-U.S. Base Protests (2011).
Yeo's research and teaching interests address international relations theory, Asian regionalism, U.S. grand strategy and force posture, the role of narratives and discourse in U.S. foreign policy, civil society and democracy, and Korean politics.
As part of the Bridging the Gap network, Dr. Yeo is a firm believer in connecting academic theory with policy-relevant research. He is a former term member of the Council on Foreign Relations and a member of the National Committee on North Korea. He contributes to the Washington Post's Monkey Cage blog and has appeared or been quoted in a variety of media outlets including MSNBC, Channel News Asia, CBS radio, Wisconsin Public Radio, Voice of America, RTHK-Hong Kong, Wall Street Journal, The Washington Post, The New York Times Magazine, South China Morning Post, Al Jazeera, Japan Times, Arirang News, Korea Times, Hankyoreh, Kyunghyang Shinmun, and Joongang Ilbo. In addition to his academic journal publications, his writing has appeared in the Washington Post, Foreign Affairs, The National Interest, The Diplomat, and 38 North.
He received his Ph.D. in Government from Cornell University, and BA in Psychology and International Studies from Northwestern University. He was born in Queens but raised outside of Dayton, Ohio.