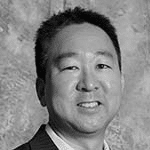 Andrew Kim
Senior Vice President of Corporate Development,
Netgear
Location: San Francisco Bay Area
Member Since: 2015
Andrew Kim serves as Senior Vice President of Corporate Development, General Counsel and Company Secretary for NETGEAR.
Prior to joining NETGEAR, Mr. Kim served as Special Counsel in the Corporate and Securities Department of Wilson Sonsini Goodrich & Rosati, where he represented public and private technology companies in a wide range of matters, including mergers and acquisitions, debt and equity financing arrangements, securities law compliance and corporate governance.
In between two terms at Wilson Sonsini Goodrich & Rosati, he served as Partner in the Business and Finance Department of Schwartz Cooper Chartered in Chicago, Illinois, and was an Adjunct Professor of Entrepreneurship at the Illinois Institute of Technology. Mr. Kim began practicing law with the New York firms Thacher Proffitt & Wood and Morgan Lewis & Bockius, advising clients on all aspects of corporate and securities law.
Mr. Kim holds a J.D. from Cornell Law School, and received a B.A. degree in history from Yale University.