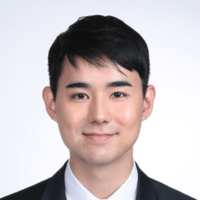 Icahn School of Medicine at Mount Sinai
World Neurology Foundation
Soonmyung "Andrew" Hwang is a recent graduate from Johns Hopkins University who majored in Neuroscience and Public Health Studies. He is devoted to the global health of neurological disorders and diseases, especially in low- and middle-income countries, and currently conducts global health research investigating the burden of neurological disorders across the continent of Africa. During the summer of 2022, Soonmyung will be working as the Program Director of the World Neurology Foundation, a non-governmental organization working to promote neurology services and education in resource-poor settings. He will be pursuing a medical degree in the fall at the Icahn School of Medicine at Mount Sinai in New York City, NY.