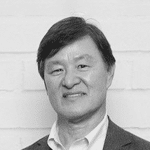 Ted Park
Business Development, Chicago Title
Metro Region: Los Angeles
Member Since: 2023
Ted Park currently serves as the Sales and Special Projects team for Chicago Title. Ted lived in the United States for over 50 years. Throughout his life, he has demonstrated a deep commitment to promoting the welfare of minorities, with a particular focus on Korean Americans. Ted's career has spanned several decades, with much of his professional life spent in the real estate industry. Over the course of 40 years, Ted has honed his expertise in this field, becoming known for his keen business sense and ability to close deals.
Before embarking on his career in real estate, Ted served in the US Marines for 4 years as a Lieutenant. During this time, he developed invaluable leadership skills and a sense of duty that has stayed with him throughout his life.
He is a graduate of the University of Southern California and has volunteered for numerous service organizations in the Los Angeles area.