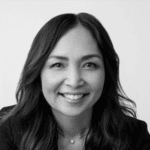 Sandra Song
Principal, Anaheim Elementary School District
Metro Region: Anaheim, CA
Member Since: 2023
Dr. Sandra Song is an accomplished school principal, mother of three, and a leading advocate for diversity, equity, and inclusion in education. With a doctorate in educational leadership, she has dedicated her career to fostering a positive learning environment that values and uplifts the voices of all students, particularly those from Korean backgrounds.
Born in Korea and raised in Southern California, Dr. Sandra Song has experienced firsthand the challenges and barriers faced by minority communities. This personal background, coupled with her strong educational foundation, has shaped her passionate commitment to promoting equity and representation in schools.
Driven by her experiences and academic expertise, Dr. Song has emerged as a leading voice in her community and beyond. As a school principal, she works tirelessly to create an inclusive and welcoming environment for students, staff, and families. She firmly believes that every student deserves equal access to quality education and strives to provide resources and support that address their unique needs. She launched the first Korean Dual Language Immersion Academy in Orange County in 2019. Since then, families come from miles away to enroll in this unique program as there are very little options for Korean-American families to maintain their native language and culture.
In addition to her role as a principal, Dr. Song is deeply involved in various organizations and initiatives that promote diversity, equity, and inclusion. She actively collaborates with local Korean-American community groups, advocating for increased representation and opportunities for Korean students. She organizes cultural awareness programs, workshops, and events that celebrate diversity and educate the broader community about the rich heritage of Korean culture.
Dr. Song understands the power of amplifying voices and actively encourages students to embrace their identities and share their stories. She believes that representation matters, and she works to ensure that Korean-American students feel heard, valued, and empowered. Through mentoring programs and leadership opportunities, she helps students develop their self-confidence, encouraging them to become future advocates for their communities. Dr. Song was featured as a guest on podcast, Principals of Success, and spoke about the importance of representation.
As a school principal, educator of 27 years, mother, and advocate, Dr. Sandra Song exemplifies the transformative impact that passionate individuals can have on their communities. Her unwavering commitment to advancing Korean voices, fostering diversity, and advocating for equity and inclusion serves as an inspiration to all those who strive for a more just and inclusive society.