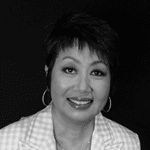 Melinda White
Chief Executive Officer, Transit Wireless, LLC
Metro Region: Los Angeles
Member Since: 2023
Melinda is a CEO who builds and leads with respect for the customer and use of technology. Her experience ranges from start-up to Fortune 500, leading organizations to drive profitable growth.
Strengthened by a tactical, humanist eye for functional roles and capabilities, Melinda has an earned reputation for successful corporate turnaround and organizational restructure, with strategic pivots to improve products and services delivery and market share, all while driving sustainable shareholder value.
Melinda is CEO of Transit Wireless, a subsidiary of global BAI Communications – the industry-leading designers, builders, and operators of 5G communications infrastructure to connect people, improve communities, and advance economies. She is an advocate for Transit connectivity being integral to Broadband for All and 'all things Smart City', using Public-Private Partnerships as an economic equalizer.