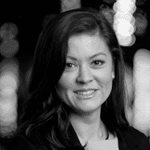 Jennifer Sanderson
Realtor, Producer, Consultant, eXp Realty, Sanderson Capital LLC, JS Consulting Montana LLC
Metro Region: Montana
Member Since: 2023
NetKAL VI Fellow Jennifer Sanderson is a film producer and Realtor® based in Montana. She has spent more than 20 years in the entertainment industry as an award-winning producer, director, and fundraiser. Her devotion to equity, diversity, and inclusion led her to create the film fund Sanderson Capital, which raises money to produce inspirational multicultural stories. In 2022, she was nominated for a Leo Award by the Motion Picture Arts and Sciences Foundation of British Columbia for Best Picture, a film she produced with fellows of NetKAL. Her passion for real estate investing led her to become a Realtor® with cloud-based brokerage eXp Realty and in just a few years has become a top producer in Montana.
Sanderson is the former Executive Director of CAPE, the Coalition of Asian Pacifics in Entertainment, a nonprofit that has been developing writers, actors, and executives for leadership positions for thirty years. She has produced national PSAs that raised millions of dollars for Japanese disaster relief and Philippine disaster relief. She is a Flathead Leadership Reservation Fellow; a program designed to develop leaders and explore solutions for humanitarian issues in Montana. She is a consultant to nonprofits and to tribal schools in NW Montana and lives on the Flathead Indian Reservation.
Sanderson received her degree from the Lundquist College of Business at the University of Oregon and held both an M.F.A. in Filmmaking and an M.A. in Fine Arts from the University of Montana. Her favorite pastimes are golfing, biking Going-to-the-Sun Road, and fly-fishing in Montana.