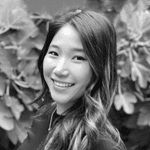 Irene Choi
Senior Vice President, Acquisitions, Red Stone Equity Partners
Metro Region: Los Angeles
Member Since: 2023
Irene Choi is a Senior Vice President of Acquisitions at Red Stone Equity Partners, where she is responsible for the investment management, financial underwriting, and syndication of affordable housing investments through Low-Income Housing Tax Credits.
Prior to joining Red Stone, Irene spent 3 years at Wells Fargo, having successfully completed the Financial Analyst Program in the Community Lending & Investments Group. At the Bank, Irene was primarily responsible for underwriting and closing LIHTC investments for the West Coast and Rocky Mountains. Throughout Irene's career, she has underwritten, managed, and closed over $1 billion in equity investments in affordable housing developments across 13 states.
Irene is an advocate for increasing diversity in the real estate industry. She currently serves on the Committee for the REACH (Recruit, Empower, Access, Connect, Hustle) Initiative at the Urban Land Institute in Los Angeles; this program provides a one-year professional development mentorship program for BIPOC candidates in the real estate industry. Irene is also the Vice Chair of the Board of Directors at the Decro Group, a non-profit affordable housing development organization in Los Angeles. At the Decro Group, she is part of the Strategic Planning Committee and the Finance Committee.
Irene is a proud Angeleno who is passionate about uplifting our community. Outside of her business life, Irene helps coordinate local performances for the students at KOA Dance Federation, a non-profit organization that teaches various forms of dance to children of low-income families.
Irene holds a bachelor's degree in International Development Studies and a minor in Spanish from the University of California, Los Angeles.