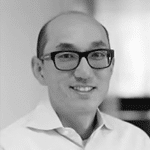 Chris Yang
Partner, Accomplice
Metro Region: Massachusetts
Member Since: 2023
Chris Yang is a Partner with Accomplice, an early-stage technology venture capital firm based in Boston with over $5.5B in AUM. Accomplice is the reference investor in AngelList, DraftKings, Hopper, Workhuman, and over two dozen unicorns across the portfolio.
For over two decades, Chris was an investor at GroveStreet, a $9B+ fund of funds. He was one of four investment partners and focused on mid-market buyouts with a particular interest in distressed opportunities, as well as technology-oriented growth and venture funds. Chris personally took an interest and actively supported a wide range of first-time and newer fund managers.
Previously, Chris worked at Seed Capital, SoftBank's early-stage venture affiliate in Boston, and Bain & Company's eVolution joint venture with TPG and Kleiner Perkins. Chris graduated with an SB in Economics from MIT, a JD from Harvard Law School, and an MBA from MIT Sloan.
At MIT, Chris has volunteered as an interviewer with the Educational Council (EC) for over 25 years, serves as the Regional Chair for Cambridge, and is a recipient of the George B. Morgan '20 award. He has also served on the MIT Annual Giving Board and has been a guest lecturer at MIT Sloan. Chris is a member of the Senior Advisor Network for Korea Finance Society, where he was a former board member.