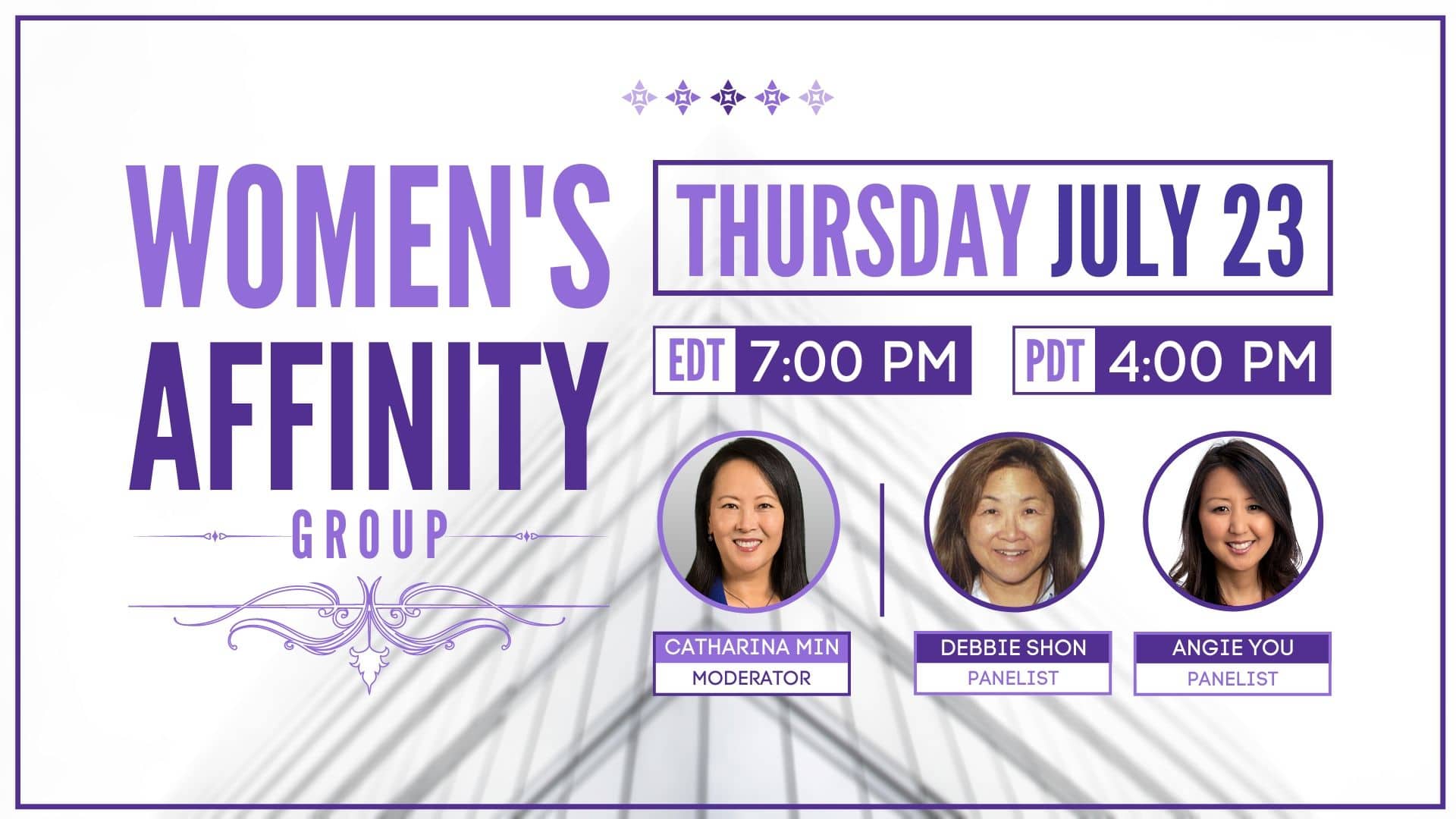 Women's Affinity Group
The Council of Korean Americans is proud to announce the official launch of our Women's Affinity Group to empower and connect Korean American women across the country
CKA is hosting its inaugural virtual meeting on Thursday, July 23 (7:00 PM Eastern / 4:00 PM Pacific ), starting with a panel conversation to discuss the unique challenges Korean American women in various sectors are facing and how others are overcoming them.
See below for more details about the inaugural meeting, as well as how you can get involved with this new initiative as a volunteer and regional leader.
The mission of the Women's Affinity Group is to empower and connect Korean American women leaders from diverse backgrounds and regions. We also invite allies of women to attend in support as well.
During this inaugural meeting, we will be hosting an enlightening panel discussion with:
• Catharina Min (Moderator) – Partner, Covington & Burling, LLP, and Former Board Chair, Council of Korean Americans
• Angie You – CEO, Amunix Pharmaceuticals Inc.
• Debbie Shon – Former Partner, Quinn Emanuel Urquhart & Sullivan LLP, and Co-Chair, Smithsonian National Advisory Board of Asian Pacific Americans
After the initial one-hour panel conversation, we will also have a breakout session so that participants can share stories in a smaller group setting and connect.