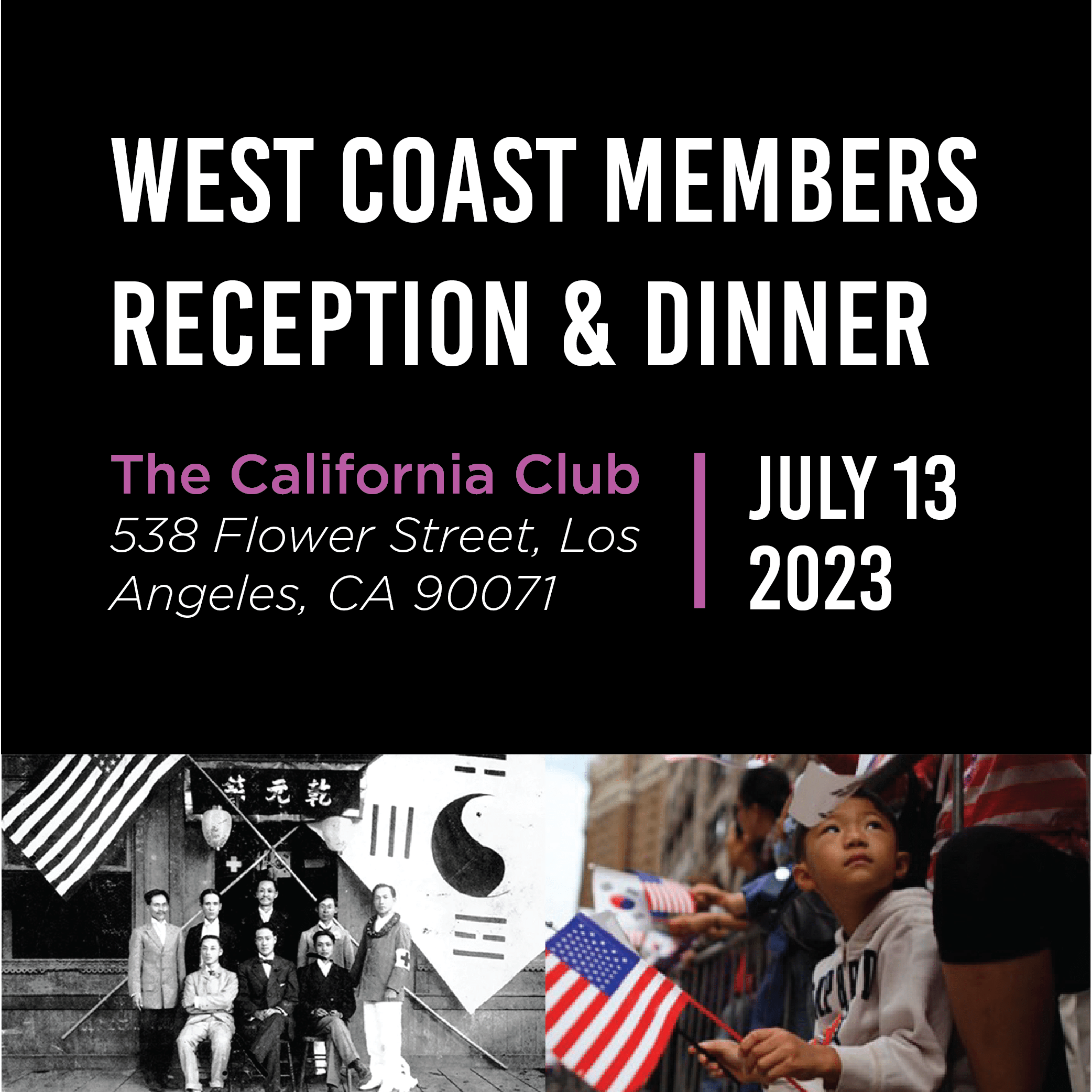 West Coast Membership Meeting
You are invited to an exclusive CKA Members Reception and Dinner on Thursday, July 13, at the California Club (Los Angeles). Our evening keynote speaker will be Dr. Taeku Lee, Bae Family Professor of Government at Harvard University. He will be presenting his latest findings as the principal author of the upcoming 2023 edition of CKA's Current State of the National Korean American Community Report.
With new data since the 2020 CKA report, Dr. Lee will share how the Korean American community is evolving in promising and perilous directions. Plus, he will present on recent developments in critical areas such as mental health, electoral voting, socio-economic disparities, and experiences with anti-Asian American aggression.
This will be a rare and eye-opening conversation with one of the nation's top scholar researching the Asian American community. You will not want to miss this event!
All participants will receive a free copy of the 2023 CKA report.
This event is for current CKA members (and one guest, if needed). Seating is limited, so please RSVP soon.
*Paid Parking is available.
Special thanks to CKA Chair Peter Huh and Jihee Huh for hosting the evening dinner and reception.