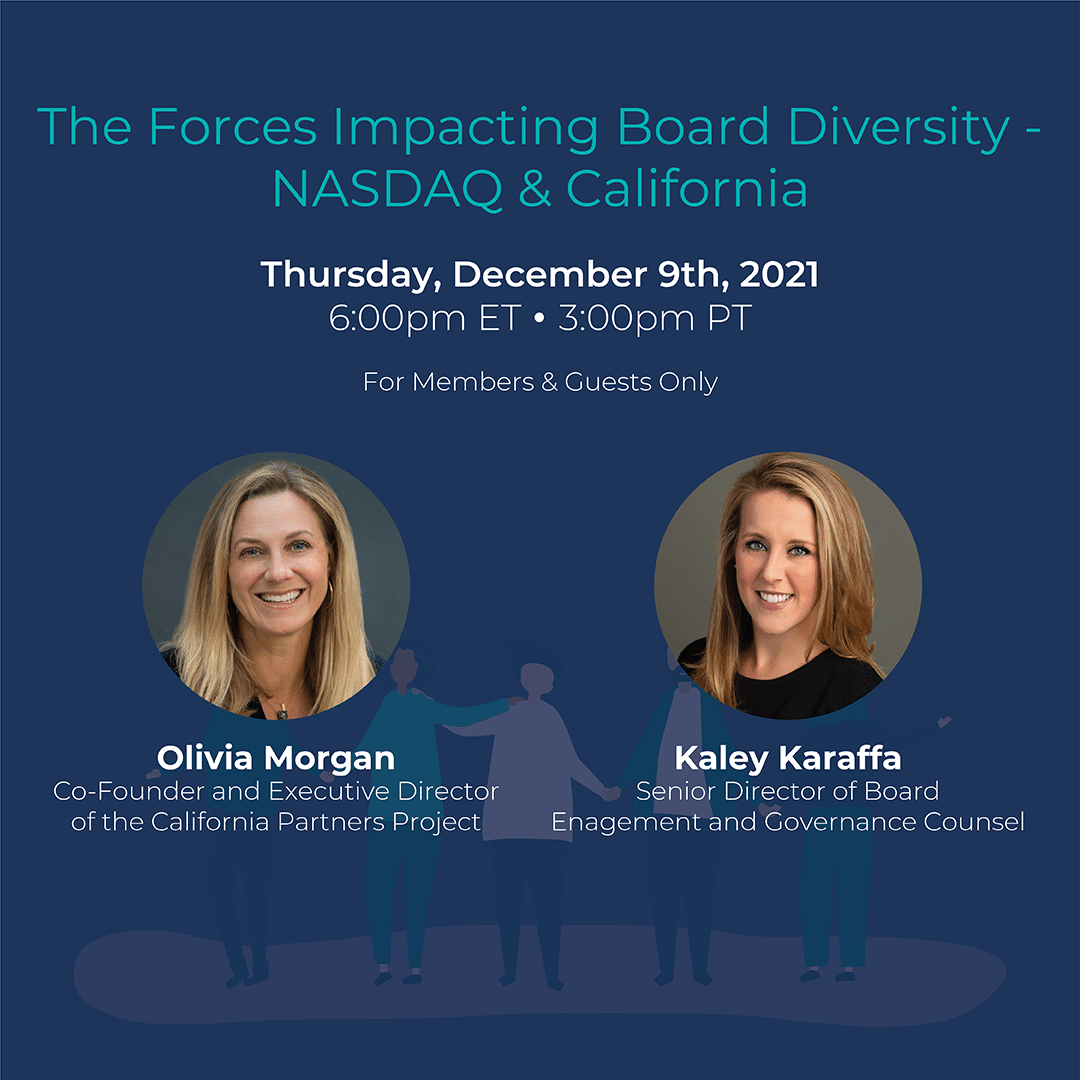 The Forces Impacting Board Diversity – NASDAQ and California
Please join our upcoming public board webinar to learn the latest developments on Nasdaq and California's board diversity initiatives. Without question, California's new laws (SB 826 and AB 979) and Nasdaq's new board diversity disclosure requirements have accelerated the pace of change of corporate boards.
We'll be joined by Kaley Karaffa, Senior Director of Board Engagement and Governance Counsel with Nasdaq, and Olivia Morgan, Co-Founder and Executive Director of the California Partners Project, for a fireside chat and gain an insider's perspective of what's happening in boardrooms across America and California. The conversation will be moderated by CKA Member, David Chun, CEO of Equilar.
This is for Members Only and Guests.