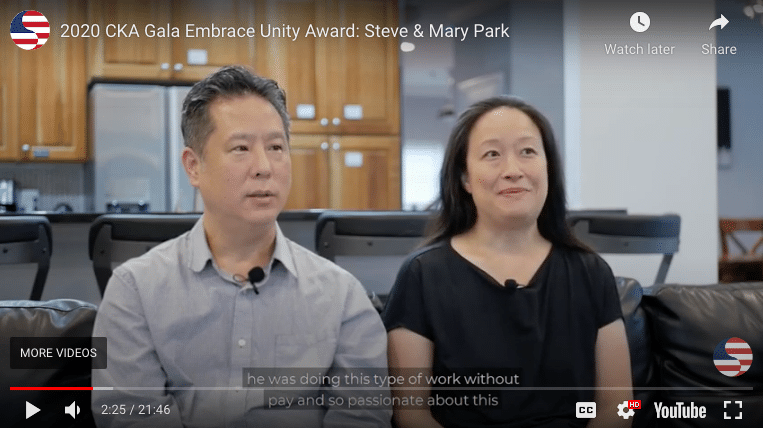 Steve & Mary Park, Little Lights Urban Ministries | Recipient of the Embrace Unity Award
Steve Park and Mary Park are the Founders of Little Lights Urban Ministries. For over 20 years, they have been working together to serve low-income children and families in Washington, DC. Since joining Little Lights, Mary has dedicated her life to helping vulnerable African American children and families living in poverty. Steve teaches a Race Literacy 101 course to help demystify the history of racial ideology, systemic racism, and how they connect to our faith and heart for justice.
We had the wonderful opportunity to sit down with the couple to talk about the origins of Little Lights, what drives them to do this work, and the personal challenges they faced in leading a non-profit.
Watch our exclusive interview with Steve & Mary Park!
In this interview, CKA Executive Director Abraham Kim asks Steve & Mary about their upbringing as Korean Americans, where the inspiration came from to start a non-profit focused on supporting low-income families, and how Little Lights has completely changed their lives. They also talk about their family and marriage, balancing their working relationship as a couple, how far their organization has come, and how they have pivoted in the face of COVID-19.
With the support of these heroes, CKA has served as a bridge to further our community in the fields of leadership development, connectivity, and mentorship.
We invite you to join us on Saturday, November 21 as we celebrate these impactful leaders and our community's hard work and dedication. To learn more, visit www.ckagala.org.