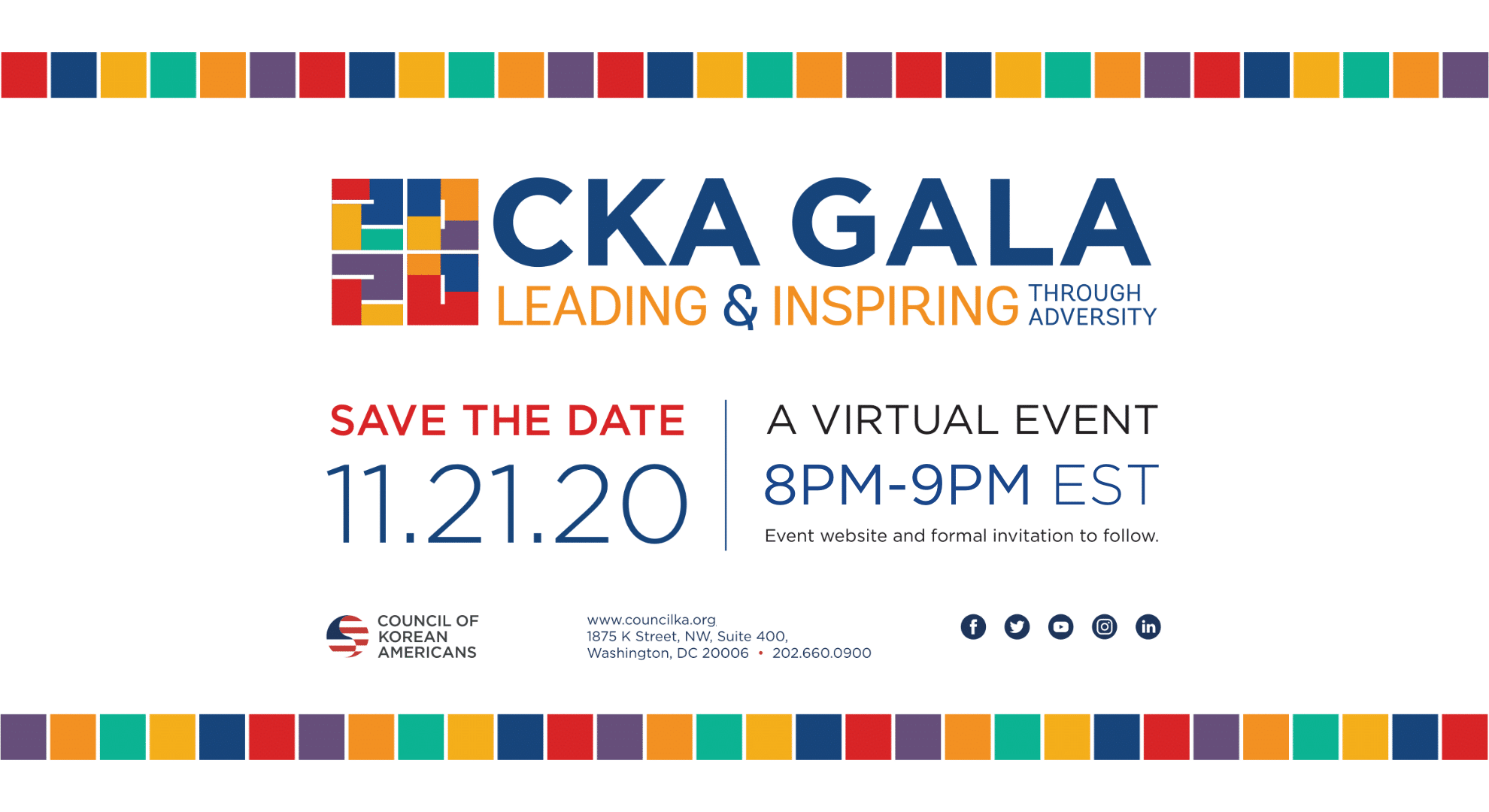 Save The Date: CKA Virtual Gala 2020
The Council of Korean Americans is excited to announce this year's gala theme: Leading and Inspiring Through Adversity, to honor and celebrate the goodness and the spirit of the Korean American community. Mark your calendar for Saturday, November 21, 2020.
We will be gathering top executives, trailblazers, and innovators during this evening to celebrate our amazing group of 2020 Korean American honorees (to be announced soon). Plus, we will share exciting plans for the future of CKA and the Korean American community.
2020 will be remembered for dramatic change and uncertainty. The global pandemic, the economic downturn, and the ongoing political partisanship have all deeply affected us and left our futures uncertain.
At the same time, the past year has also brought forth the best in our communities. We have seen inspirational leadership and sacrificial service like never before. Many Korean Americans have stepped forward to help those who are hurting and are in need.