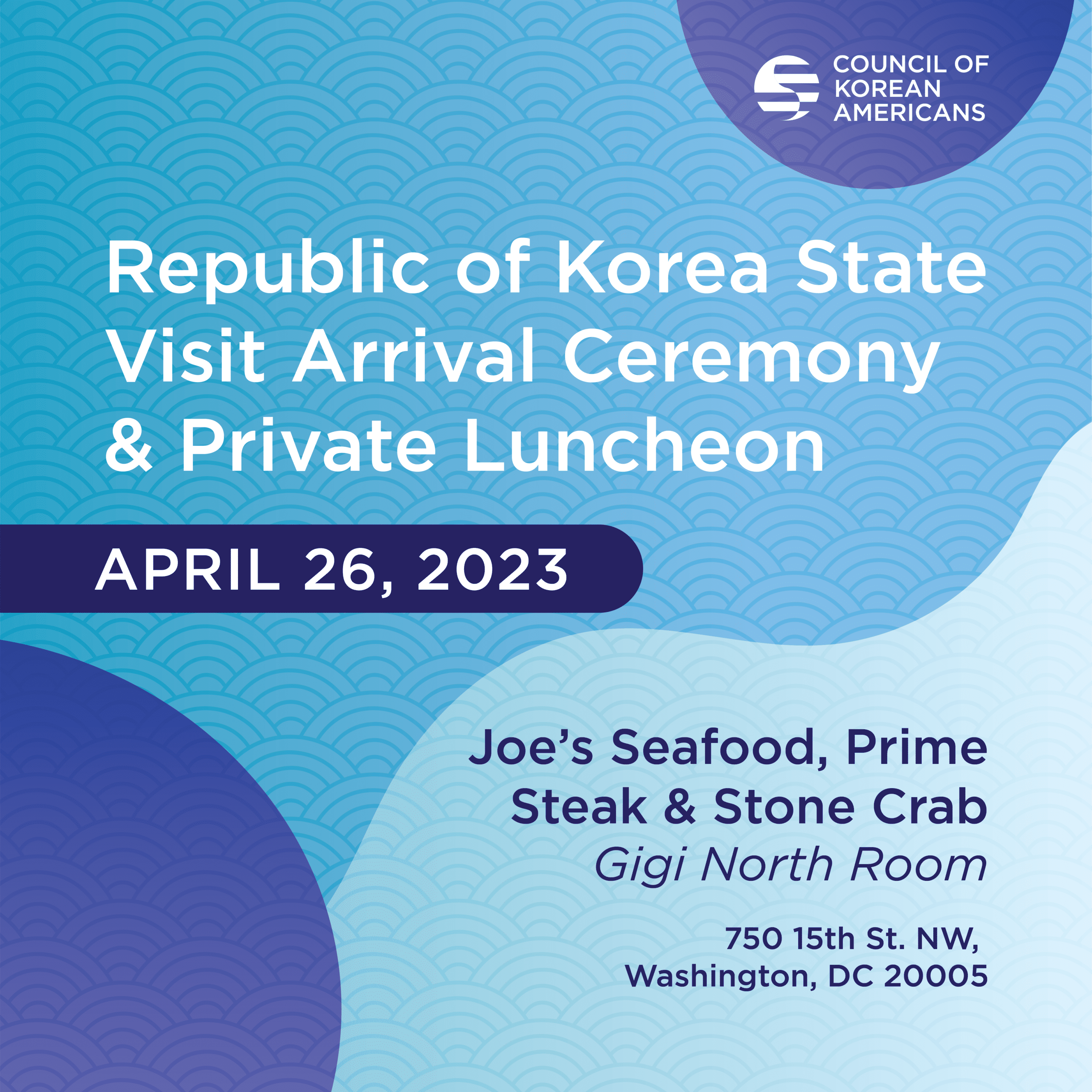 CKA Members Only – Republic of Korea State Visit Arrival Ceremony and Private Luncheon
The week of April 24 was a momentous occasion for CKA Members and Korean Americans across the nation! US-Korea relations as President Yoon and his delegation were welcomed with full regalia during an official State Visit by President Biden and a Joint session of the US Congress. During the week, CKA Members celebrated at any events including the State Arrival ceremony, a State Dinner at the White House, Joint Address to Congress a dinner with Korean American leaders and programs at Harvard University and Massachusetts Institute of Technology (MIT).
This year also marks the 70th anniversary of the alliance between the two nations and the 120th anniversary of Korean immigration to the US, with many Korean Americans participating in the ceremonies. 100+ CKA members joined the celebrations and the week was filled with pride and meaning, recognizing how far the US-Korea alliance and the Korean American community have grown and advanced.