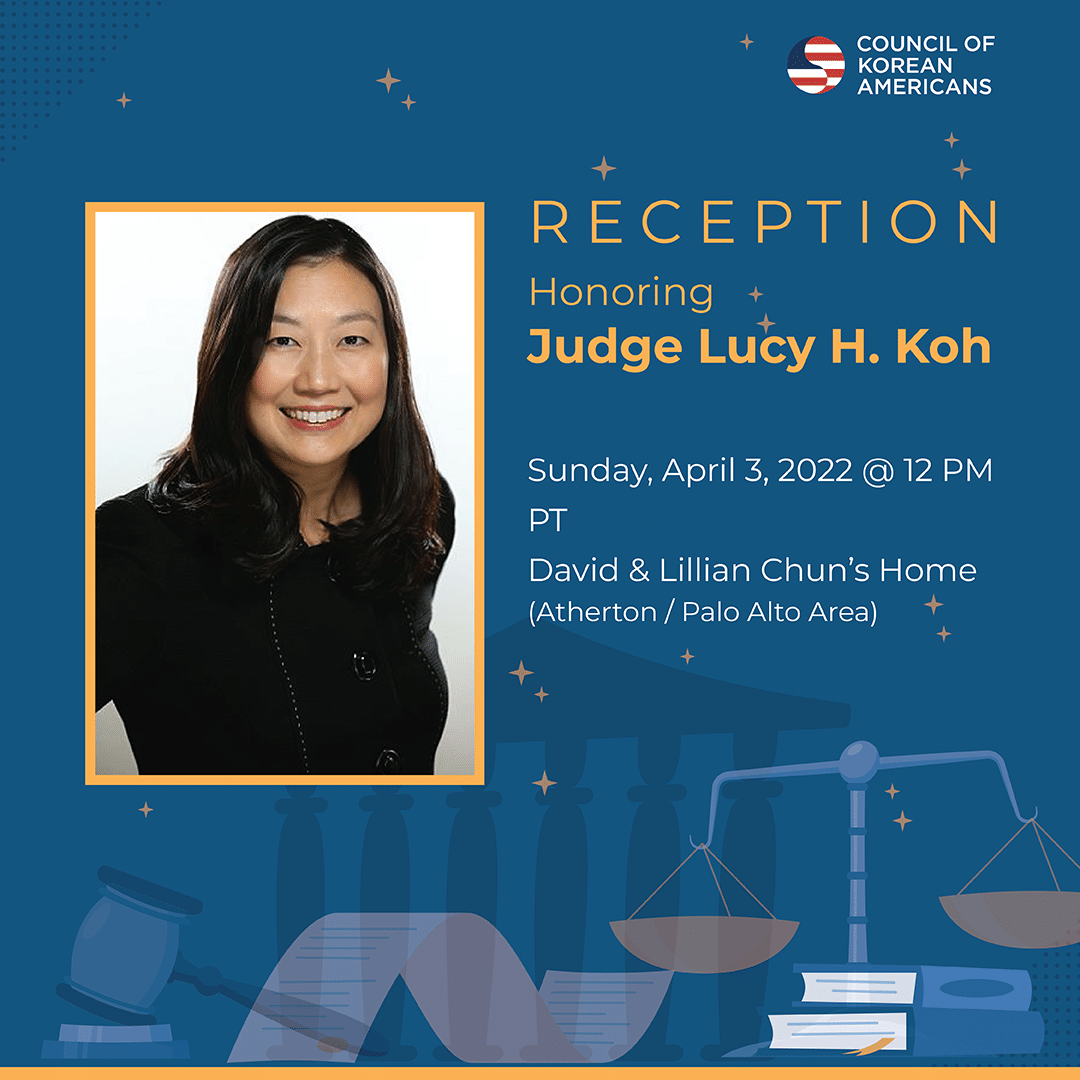 Celebration of Hon. Lucy Koh's Appointment to the Ninth Circuit Court of Appeals
Please join us for a celebratory reception to honor Judge Lucy H. Koh's appointment to serve on the U.S. Court of Appeals for the Ninth Circuit. Judge Koh's appointment is a historic milestone for the Korean American community. She is the first Korean American woman to serve as a federal appellate judge in the nation's history.
Hosted by CKA Member David and Lillian Chun, come celebrate Judge Koh with CKA members, meet new friends, enjoy great food & drinks, and have fun engaging in outdoor activities at their residence in the Atherton / Palo Alto area.
Please RSVP by Monday, March 21st.