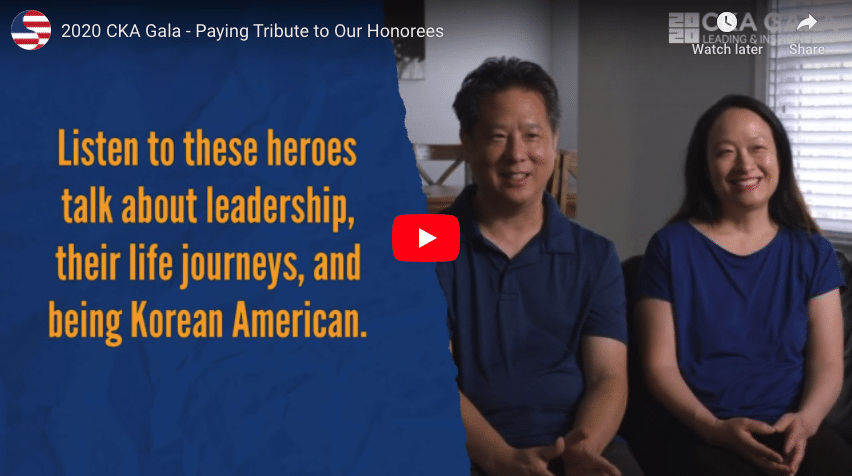 Paying Tribute to Our Honorees
Each year, CKA honors Korean American innovators & trailblazers. This year especially has shown us how many Korean Americans have stepped forward to help those in need at a level of inspirational leadership and sacrifice like never before.
Through this year's gala theme, Leading and Inspiring Through Adversity, CKA aims to honor and celebrate the goodness and the spirit of the Korean American community.
In the coming weeks, we will be sharing inspirational speeches from our honorees, our exciting plans for the future of CKA and the Korean American community, and ways that you can get involved.
To learn more about our honorees and for more info, visit www.ckagala.org