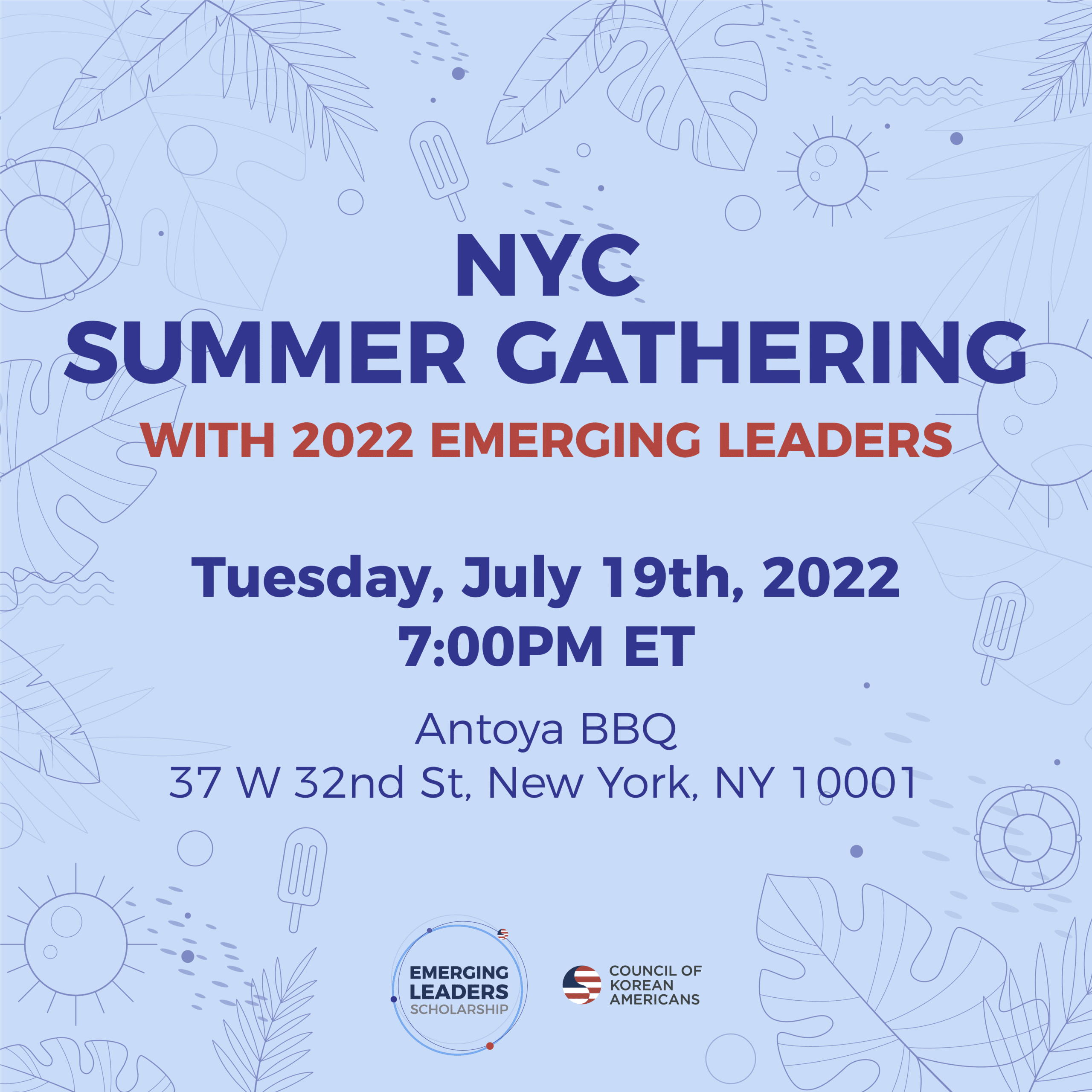 NYC Networking Event – Summer Gathering w/2022 Emerging Leaders
CKA invites members and guests in the New York City area to join us for dinner and drinks hosted by Board Member Michael Keyoung and Member Lorence Kim.
Join us at Antoya BBQ (37 W 32nd St, New York, NY 10001) on Tuesday, July 19th at 7 PM ET to reconnect with fellow members and other Korean American leaders. Our 2022 Emerging Leaders in the NYC region will also be in attendance!
Out-of-town members are welcome!