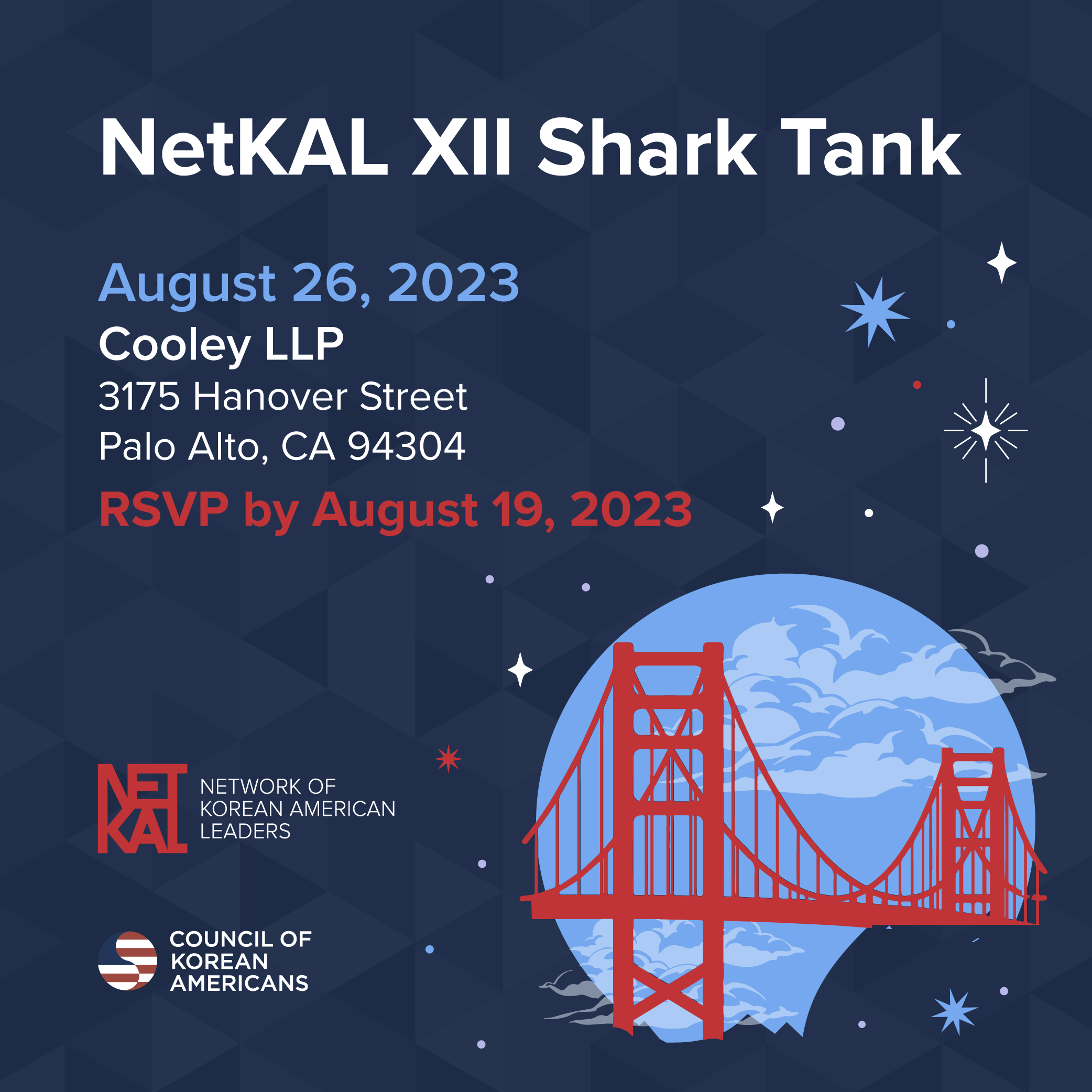 NetKAL XII Shark Tank
Join the 12th Cohort of Network of Korean American Leaders (NetKAL) as they wrap up their five-month Fellowship!
CKA Members and NetKAL Alumni are invited to serve on the August 26 NetKAL Shark Tank panel of judges. A special thank you to CKA Board Member Michelle Rhyu and her team at Cooley LLP for hosting and to J.P. Morgan for catering this amazing annual event.