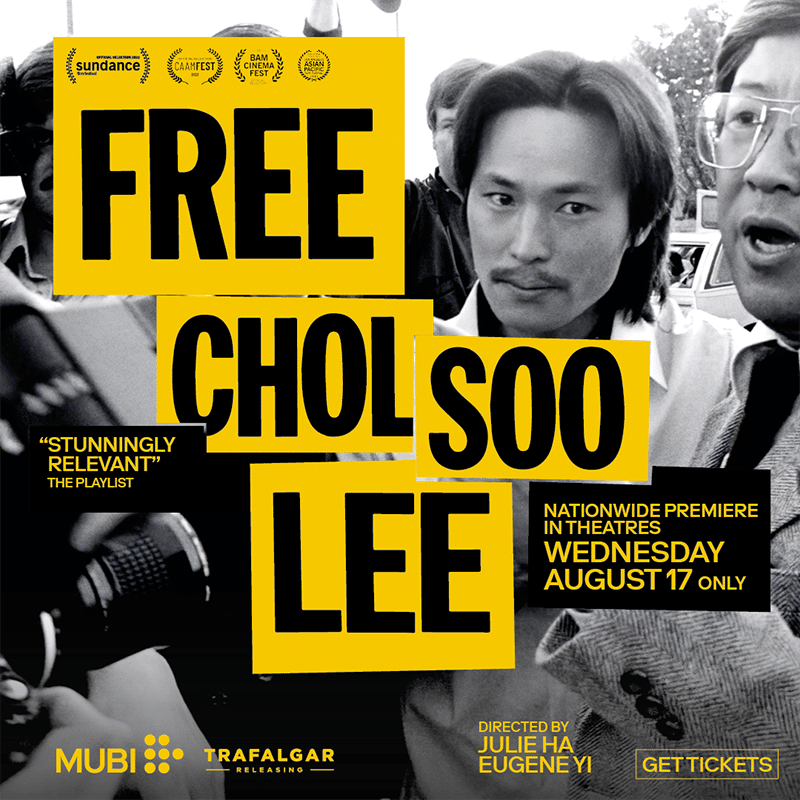 Nationwide Screening of Documentary FREE CHOL SOO LEE
CKA is proud to be a Community Partner of the riveting documentary FREE CHOL SOO LEE. Be sure to tune in to the premiere at a theater near you nationwide!
This revelatory Sundance selection (from journalists Julie Ha & Eugene Yi) chronicles the story of Chol Soo Lee, a Korean American whose wrongful murder conviction ignited an unprecedented social movement. Drawing on rich archival footage and personal accounts, the film forms an urgent testament to the power of collective action and the human cost of incarceration.
Learn more and get tickets now for the August 12, 17, and/or 19 showings at mubi.com/freecholsoolee.