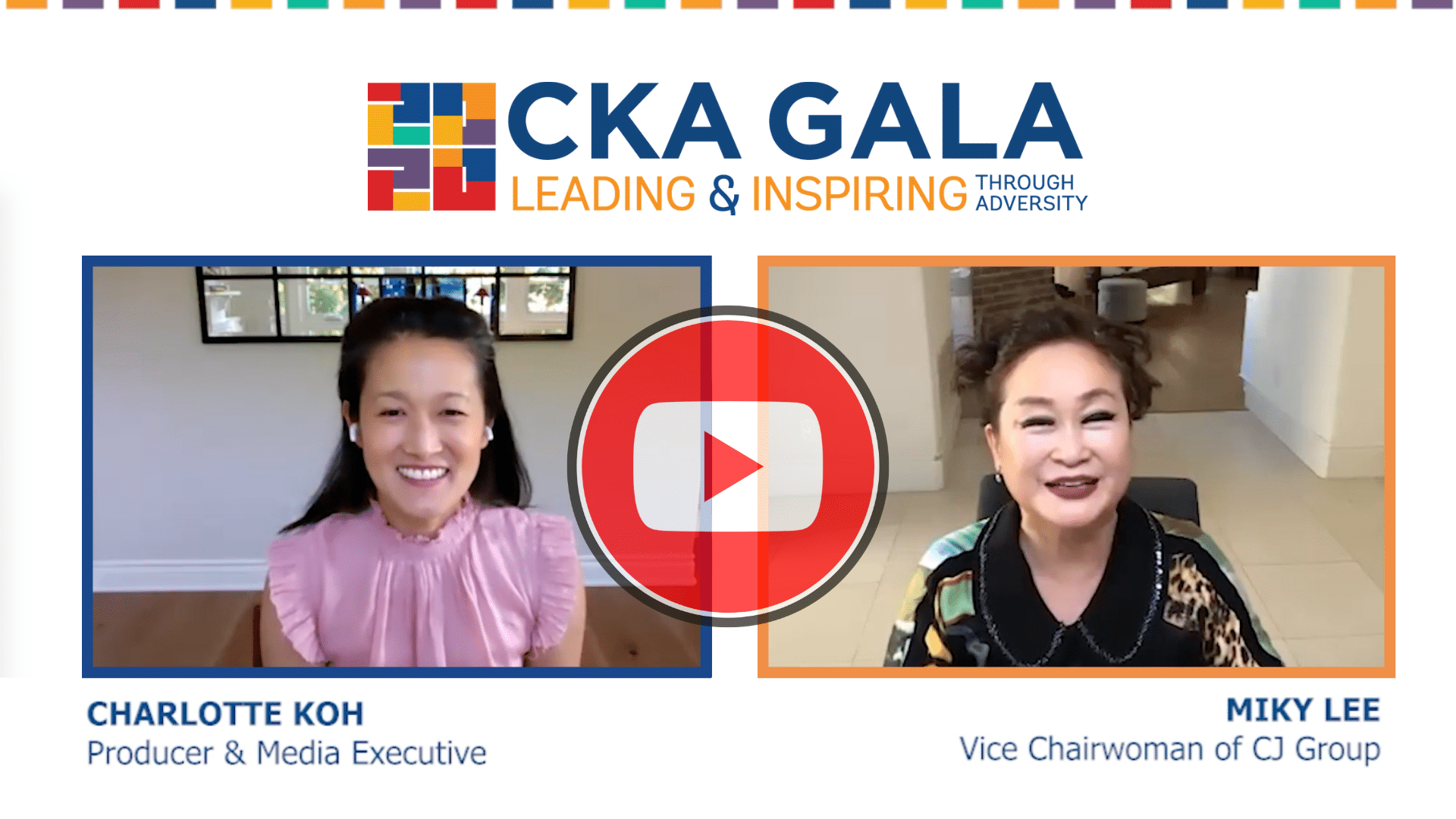 Miky Lee, Vice-Chairwoman of CJ Group | Recipient of the Lifetime Achievement Award
We are honoring a celebrated leader who exemplifies courage, innovation, and service through their distinguished career and life work. Their achievements advance the culture, image, and reputation of the Korean American community.
In this interview, CKA Member Charlotte Koh sits down with CJ Group Vice Chairwoman and entertainment mogul, Miky Lee, asking about her life's work, her experiences in the entertainment industry, and her hopes to connect the people through media. Miky wishes for the Korean American community of today to inspire and guide younger generations and amplify the collective voice of the Korean American community.
Miky Lee is the Vice Chairwoman of CJ Group and is responsible for the overall strategic direction and management of the group's entertainment and media subsidiary, CJ Entertainment. Miky was on the Forbes Asia list of Asia's 50 Power Businesswomen in 2012 and 2014. In 2017, Miky was named one of the founding Leadership Champions of the World Bank affiliated Women Entrepreneurs Finance Initiative (We-Fi). In 2019, Miky was executive producer of "Parasite", the first foreign-language film in history to win the Best Picture Oscar. Miky serves as a Board Member for the Berklee College of Music in Boston and as vice-chair of the board of trustees of the Academy Museum of Motion Pictures. With the support of these heroes, CKA has served as a bridge to further our community in the fields of leadership development, connectivity, and mentorship. 
We invite you to join us on Saturday, November 21 as we celebrate these impactful leaders and our community's hard work and dedication. To learn more, visit www.ckagala.org.