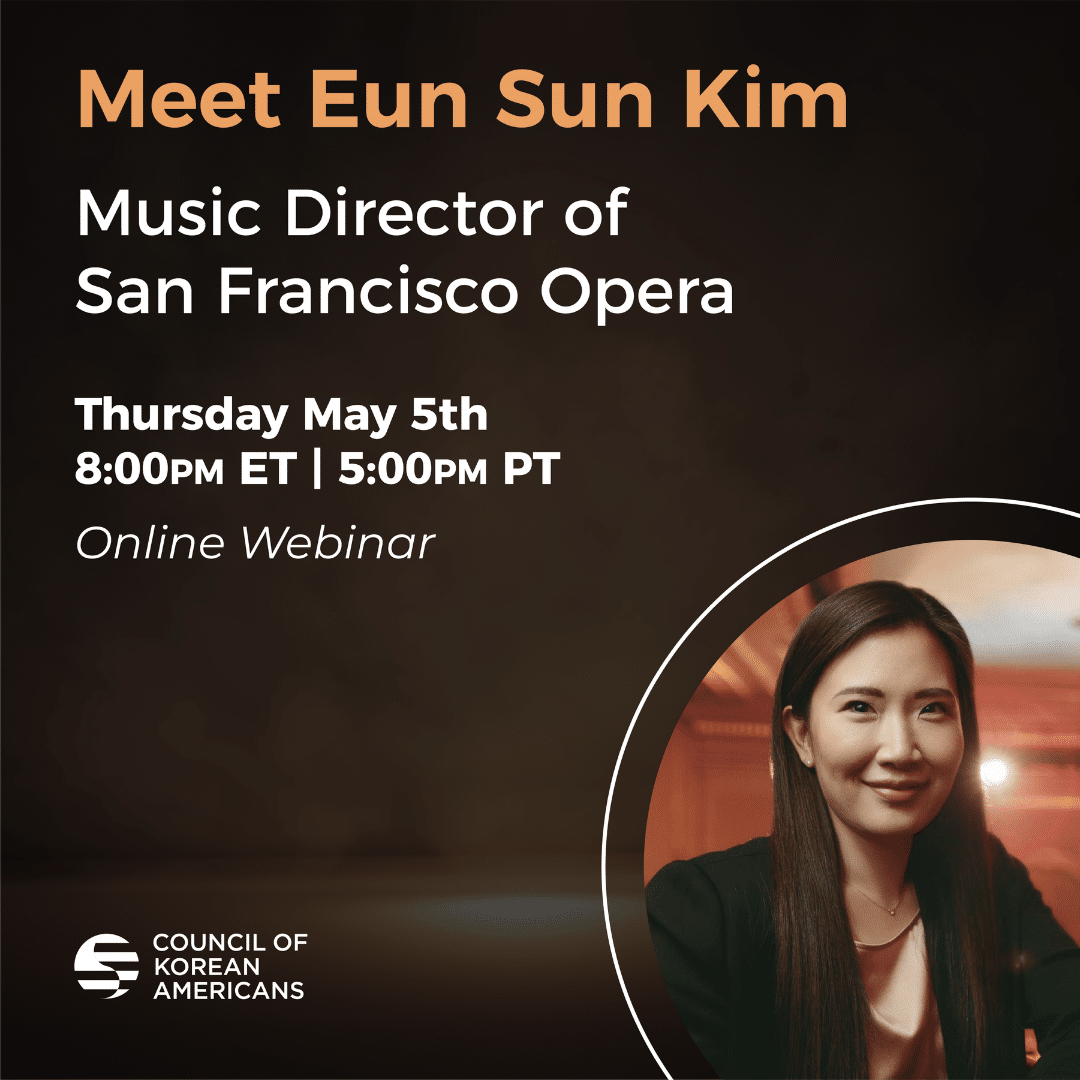 Meet Eun Sun Kim, the newly appointed Music Director of San Francisco Opera
All are welcome to attend our webinar featuring Music Director of the San Francisco Opera, Eun Sun Kim.
We are excited to introduce Eun Sun Kim, the first woman and the first Asian to serve as music director in the history of San Francisco Opera. Born in South Korea, Eun Sun Kim was a prominent conductor at major opera houses across Europe before gaining recognition in North America as an insightful interpreter of the operatic and symphonic repertoire.
We invite you to join us for a fireside chat on Thursday, May 5th at 5 PM PT | 8 PM PT with Music Director Kim, moderated by CKA Member Travis Cross, as she shares her journey to one of America's most prominent opera companies.