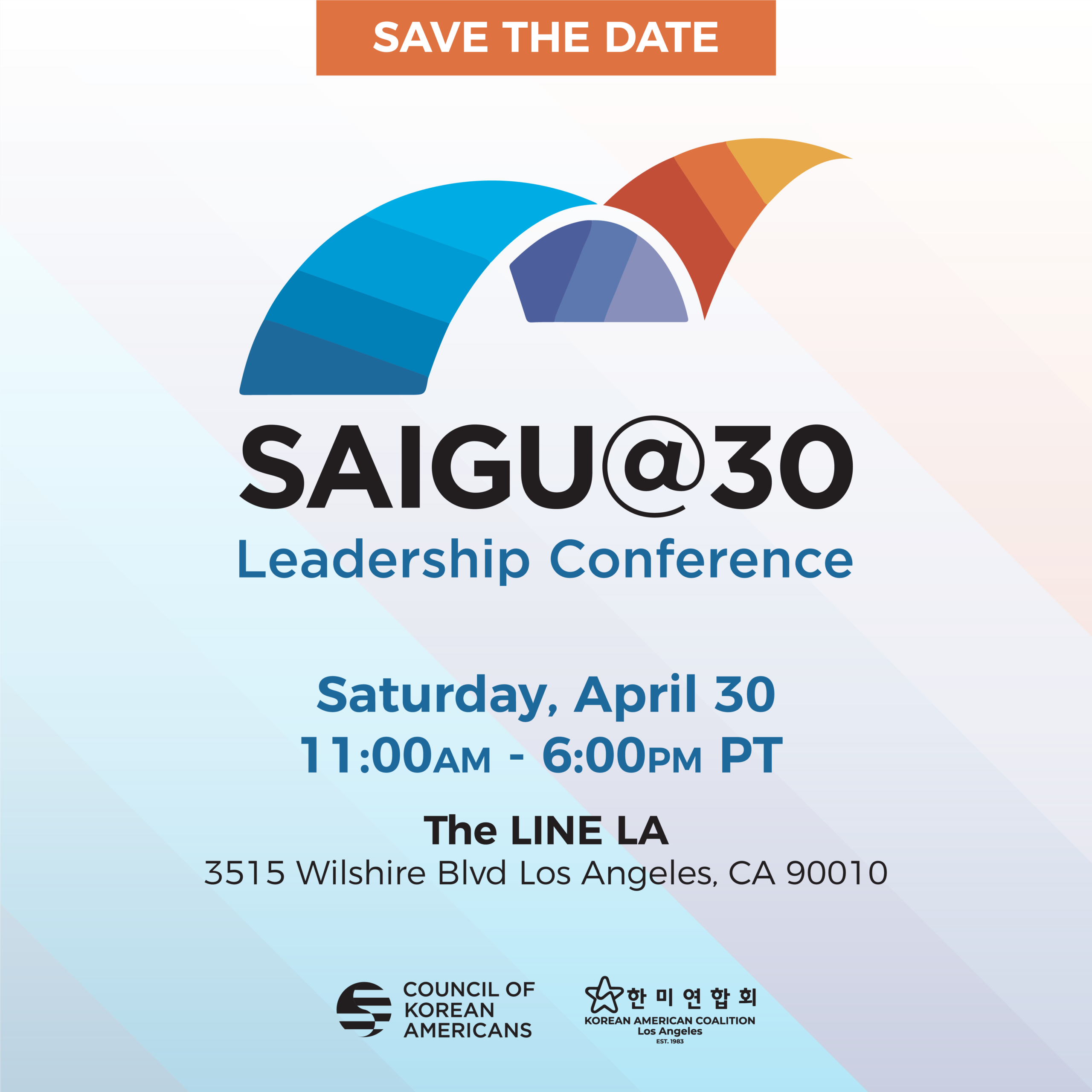 SAIGU@30 Leadership Conference
Join us for a full day of exciting conversation, networking, and leadership development with top Korean Americans on Saturday, April 30th at 11 AM – 6 PM as we commemorate the 30th anniversary of 1992 SAIGU in Koreatown – Los Angeles.
The Council of Korean Americans (CKA) and Korean American Coalition – Los Angeles (KAC-LA) are hosting a conference at the Line – LA Hotel for young professionals, recent graduates, and college students in the Southern California area. Engage with Korean American executives, civic leaders, and experts about the impact of SAIGU in shaping the Korean American community.
Plus, speakers will mentor and engage with audience members about Korean American identity, leadership, and professional development. Workshops and breakout sessions will also focus on how we strengthen the next generation. Topics include entrepreneurship, women in executive leadership, civic engagement within the Asian American community, Korean American voices in media & entertainment, and Korean Americans in biotech, medicine and health.
Don't miss out on this rare opportunity to meet and learn from Korean American trailblazers who are making a huge difference in our world. Speakers will include: Dr. Paul Song (Fuse Biotherapeutics), Joanne Molinaro (Korean Vegan), Jerry Kang (UCLA Professor), and more.
Registration and vaccination cards are required. Space is limited.