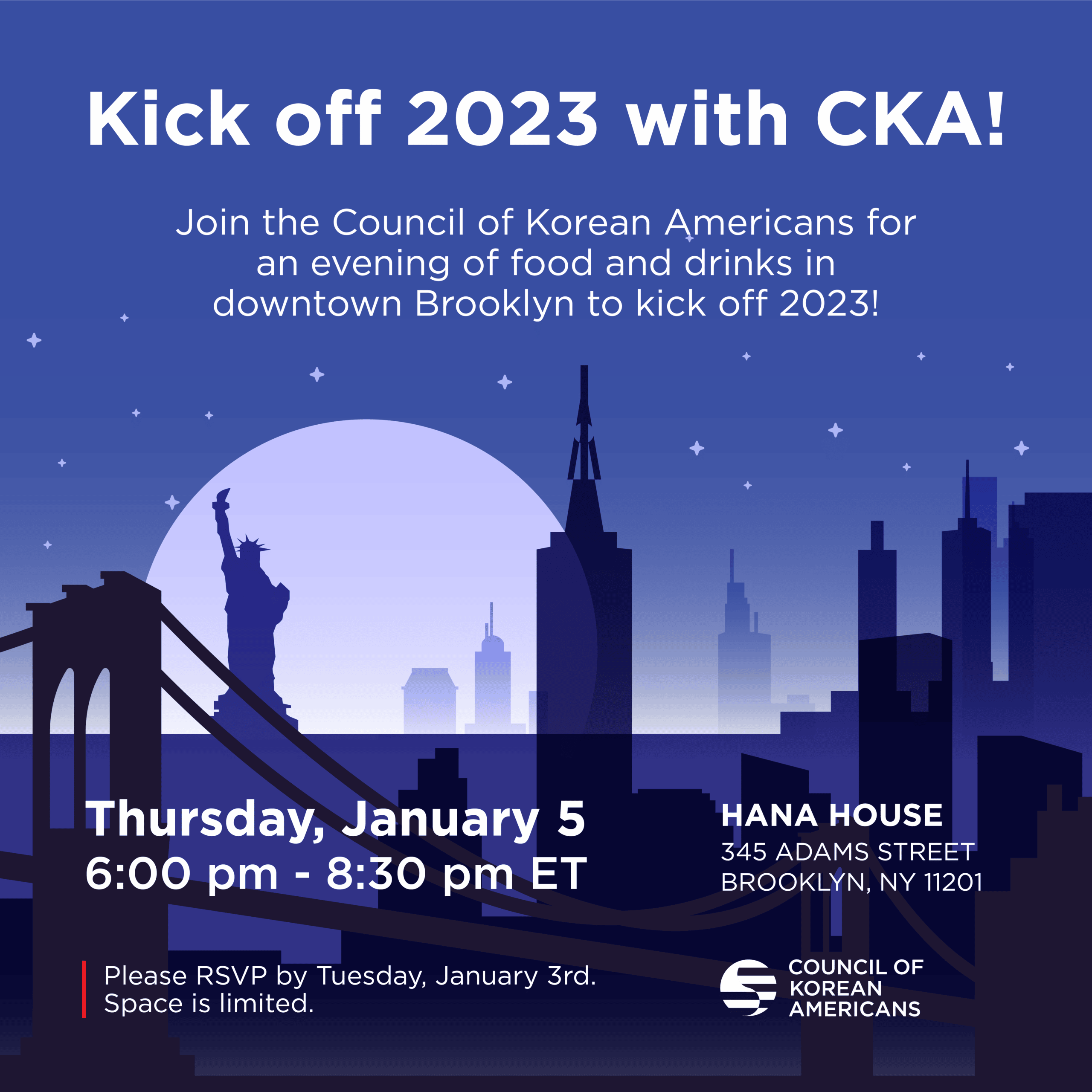 Kick off 2023 with CKA in New York!
Start 2023 right with a festive New Year Celebration in New York on Thursday, January 5th.
We invited all CKA Members, NetKAL Alumni, and Friends of CKA for an evening of delicious food, drinks and fun company at Hana House.
Please view photos from the fantastic evening on our Flickr page.