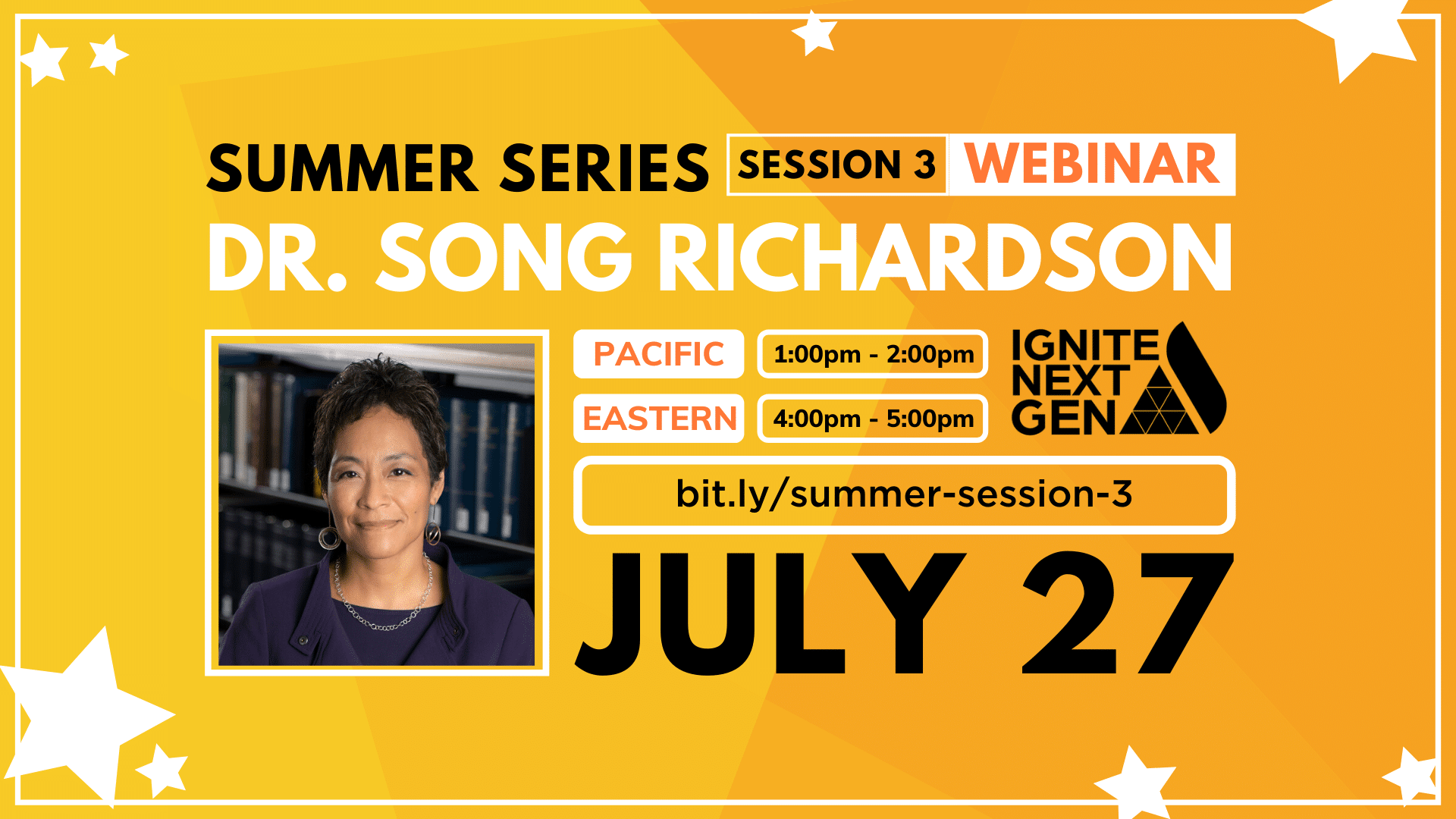 IgniteNextGen Summer Series: Session #3
The third Summer Series from IgniteNextGen session is featuring Dean L. Song Richardson, the Dean and Chancellor's Professor of Law at the University of California Irvine School of Law. She is the second dean of UCI Law and at the time of her appointment, was the only woman of color to lead one of the nation's top 30 law schools. Dean Richardson will share her personal journey and life work on implicit bias and the law, and how she has used her voice to foster courage, leadership, and understanding during this time of uncertainty.
---
The IgniteNextGen Summer Series is a career-focused leadership webinar series to inspire leaders in local communities by discussing topics such as identity-building, creating stronger interpersonal relationships, honing communication/public speaking skills, and promoting self-growth.
In the wake of COVID-19, college students and recent graduates have found themselves with school closures and canceled summer opportunities. In response, the IgniteNextGen Team curated a Summer Series to work with students/recent graduates to develop skills that will help them to be successful in their careers and life. The Summer Series is open to anyone interested in professional, personal, and interpersonal growth.
Visit [ www.ignitenextgen.org ] to learn more
IgniteNextGen Series is presented in partnership by the Council of Korean Americans and the Korean American Coalition – Los Angeles.