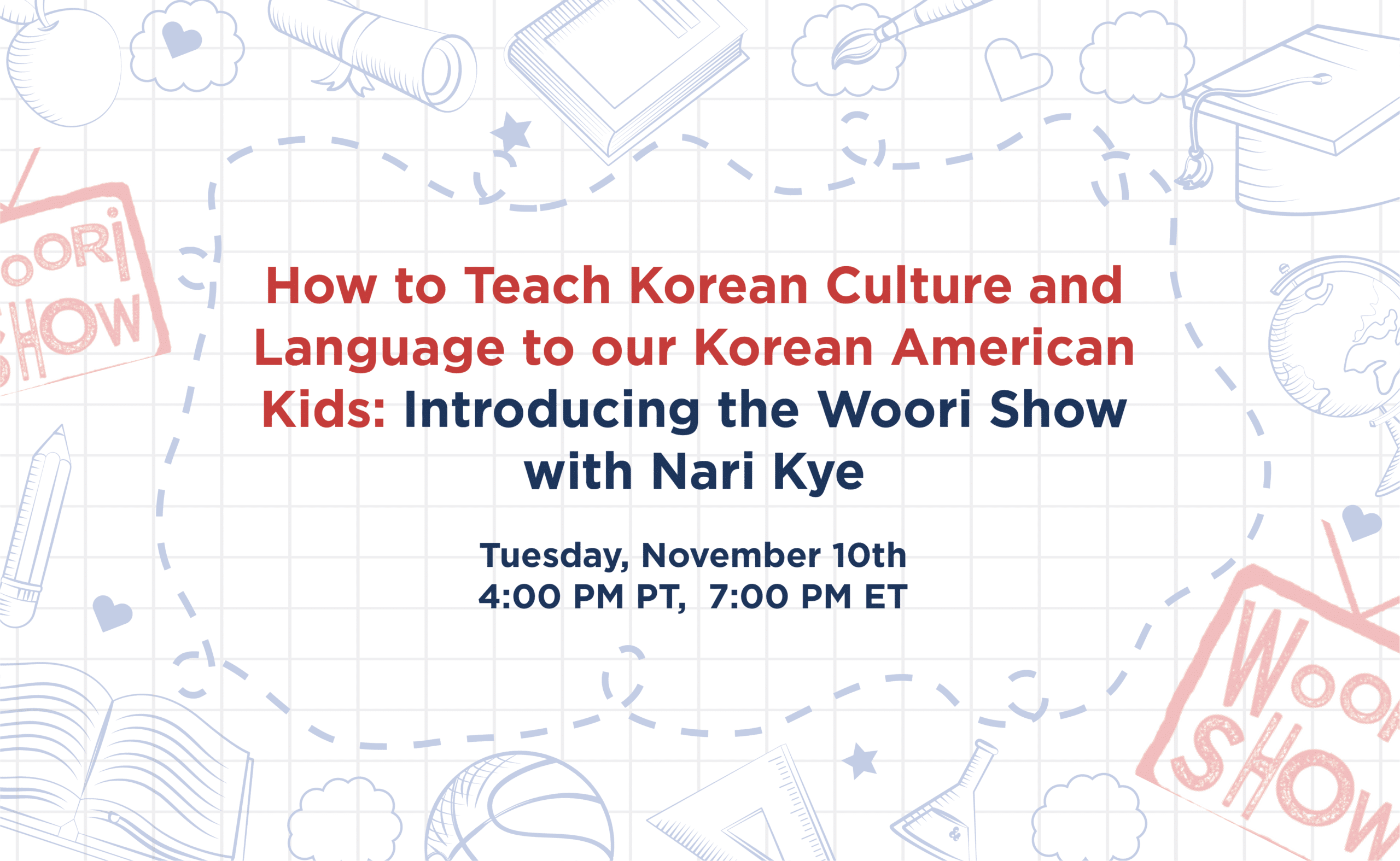 How to teach Korean Culture and Language to our Korean American Kids: Introducing the Woori Show with Nari Kye
CKA invites you to a special interview program with Nari Kye, Creator, Executive Producer, Director, and Host of the Woori Show.  Join us as we learn about Nari's work on TV production and her work to make Korean culture and language more accessible to our English-speaking Korean American kids with the Woori Show.
Woori Show is the first American educational television and online series that teaches the entire family how to speak Korean and promotes Korean culture through fun, engaging content designed for Korean American and non-Korean children. Nari Kye is an Emmy Award-winning producer who worked on critically acclaimed, groundbreaking series, such as Anthony Bourdain: No Reservations, Gourmet's Diary of a Foodie, The Layover, The Getaway, and Parts Unknown. She earned a Daytime Emmy for "Best Culinary Program" in 2014 for her work on the PBS series, The Mind of a Chef.
This is open to the public.
CKA's affinity groups are made possible through a partial grant by the Korea Foundation.