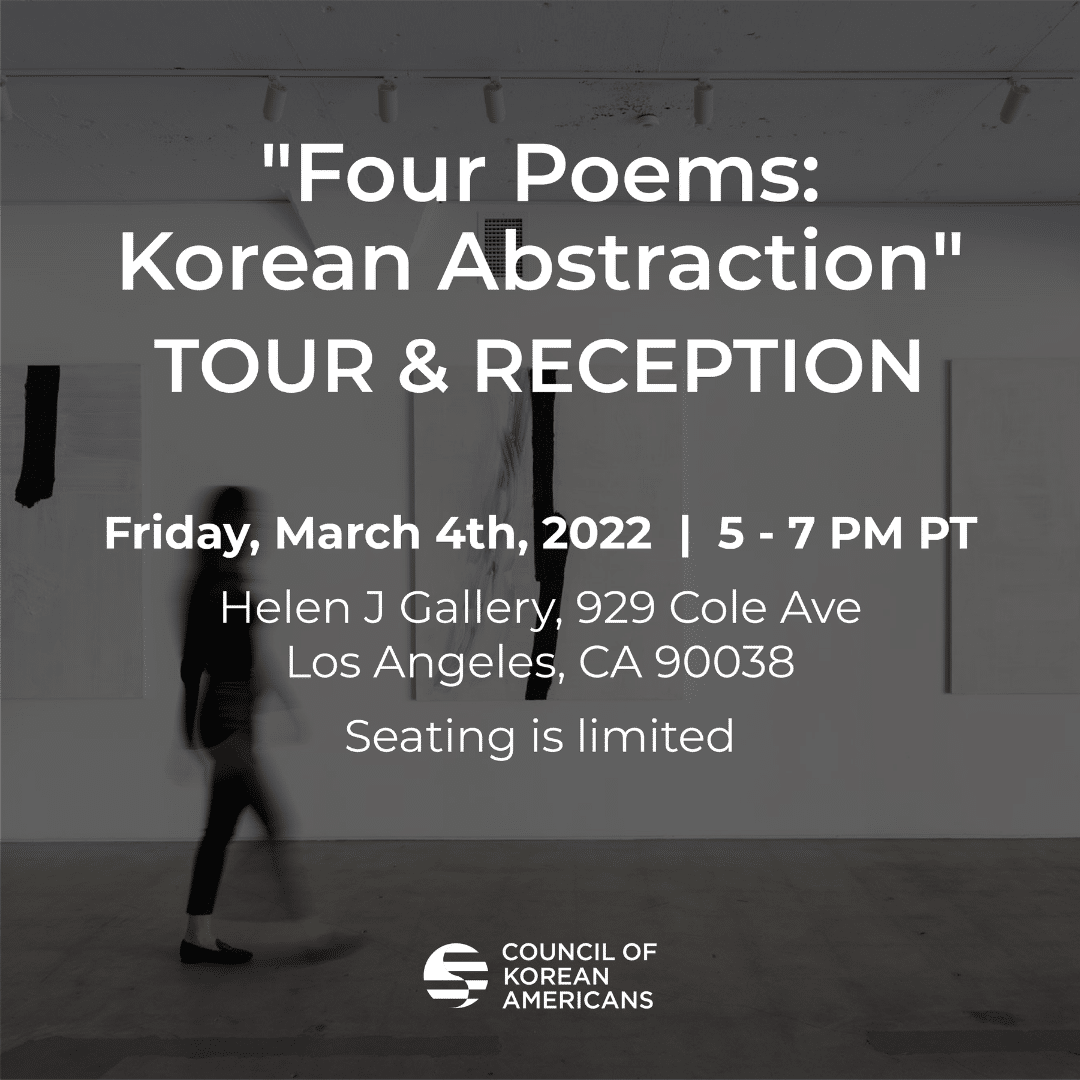 "Four Poems: Korean Abstraction" Tour & Reception
We would like to invite interested friends to a special exhibition curated by new CKA member and international curator, Sunhee Kim. Co-hosted by Helen J Gallery in Los Angeles, and Gana Art Gallery, we are pleased to introduce the Four Poems: Korean Abstraction which features the works of four celebrated Korean contemporary artists.
CKA Board Member Eugene Choi and CKA Member Carol Choi will be hosting a special reception and art showing with Sunhee Kim on Friday, March 4th, 5:00 pm – 7:00 pm (Pacific Time). This event is open to anyone interested in learning more about Korean contemporary art, connecting with other art enthusiasts, or networking with art curators/investors.
The exhibition ends on March 5th.
Registration closed.