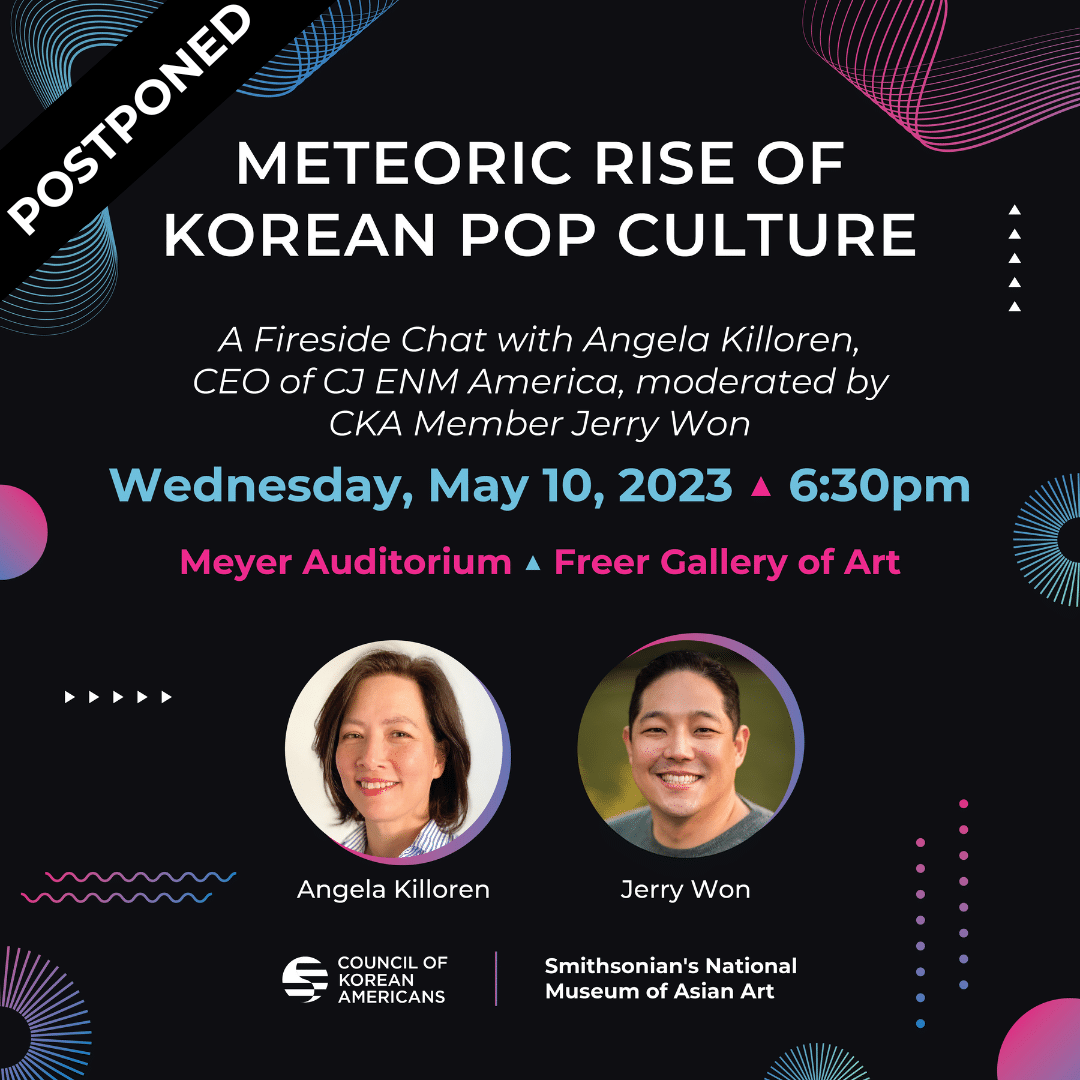 [POSTPONED] Meteoric Rise of Korean Pop Culture
The May 10, 2023 program is postponed to a later date (tbd). Please join our mailing list to stay up-to-date!
—
Take part in an engaging conversation between Angela Killoren, CEO of CJ ENM America, and Jerry Won, Founder & CEO of Just Like Media, as they discuss the business strategy and economic engine that is driving Korean pop culture's growth in the United States.
Attendees will get exclusive access to data that illustrates the widespread global popularity of Korean music, dramas, films, and cultural influence. Don't miss out on this unique opportunity to gain valuable knowledge and learn what is coming next in Korean pop culture.
This in-person event will take place at the Smithsonian's Meyer Auditorium in Washington, D.C. Inquire below.