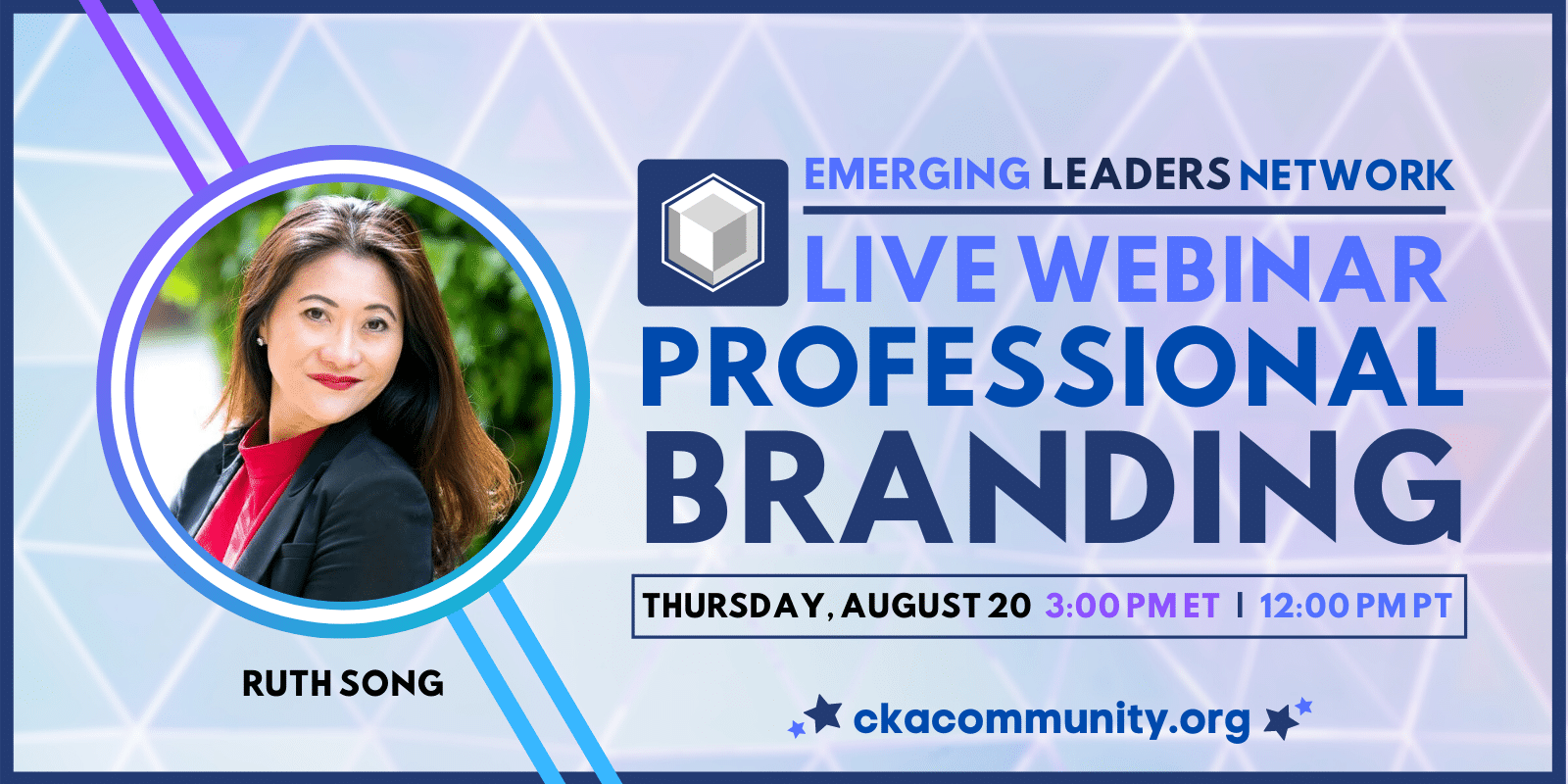 Emerging Leaders Workshop #2: Professional Branding
Are you looking to hone your professional branding strategy and stand out amongst your peers and fellow applicants? CKA will be providing professional tips and tricks to help you level up your skills with an insightful presentation and Q&A session during this 1-hour session. Please bring your questions and be sure not to miss out on this incredible development opportunity!
Our Emerging Leaders team is excited to continue our weekly professional development webinar series! Mark your calendars for the second workshop this Thursday, August 20 (3 PM ET / 12 PM PT), led by CKA Director of Operations & Programming Ruth Song. Ruth will be reflecting upon her years of experience advising young and mid-career professionals and sharing her inside tips and tricks to create a polished professional brand and make sure your content stands out.
Share this opportunity with a friend and RSVP today by clicking the button below.