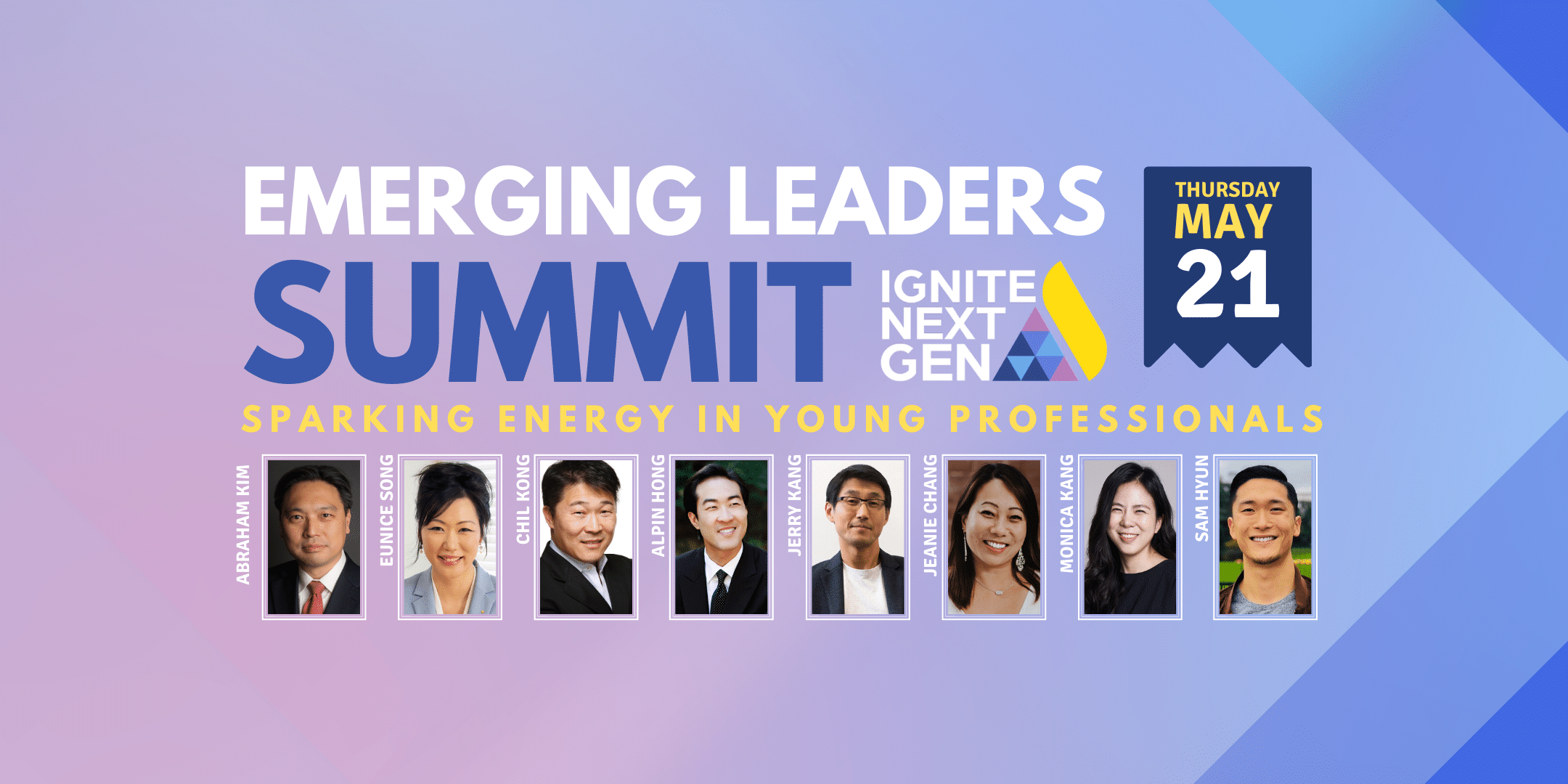 Emerging Leaders Summit Recap
Thank you again to those of you who attended our Emerging Leaders Summit back on May 21. We were enjoyed having such an engaged community with over 110 student leaders tuning in from all over the country, and as far as Brazil and Germany!
We hope that you enjoyed our lengthy program, from the eye-opening discussion with Jeanie Chang and Chil Kong, the masterful piano performance by Alpin Hong, the intimate group discussions led by Monica Kang, and the enlightening fireside chat with Jerry Kang.
If you have regrets about missing the Emerging Leaders Summit or would like to revisit a certain section, luckily we've prepared these three videos for your viewing pleasure!
Watch the Panel Discussion with Chil Kong & Jeanie Chang
Watch a Special Performance by Alpin Hong
Watch our Fireside Chat with Jerry Kang, moderated by Jeanie Chang
Although the COVID-19 pandemic may have closed some doors, we hope that the guidance and wisdom of these Korean American community leaders have provided some reassurance and hope.
Again, if you enjoyed the Emerging Leaders Summit and wish for similar opportunities, we highly encourage you to RSVP for our IgniteNextGen Summer Series and join us on our journey to mentor the next generation of Korean American leaders on both a personal and professional level.