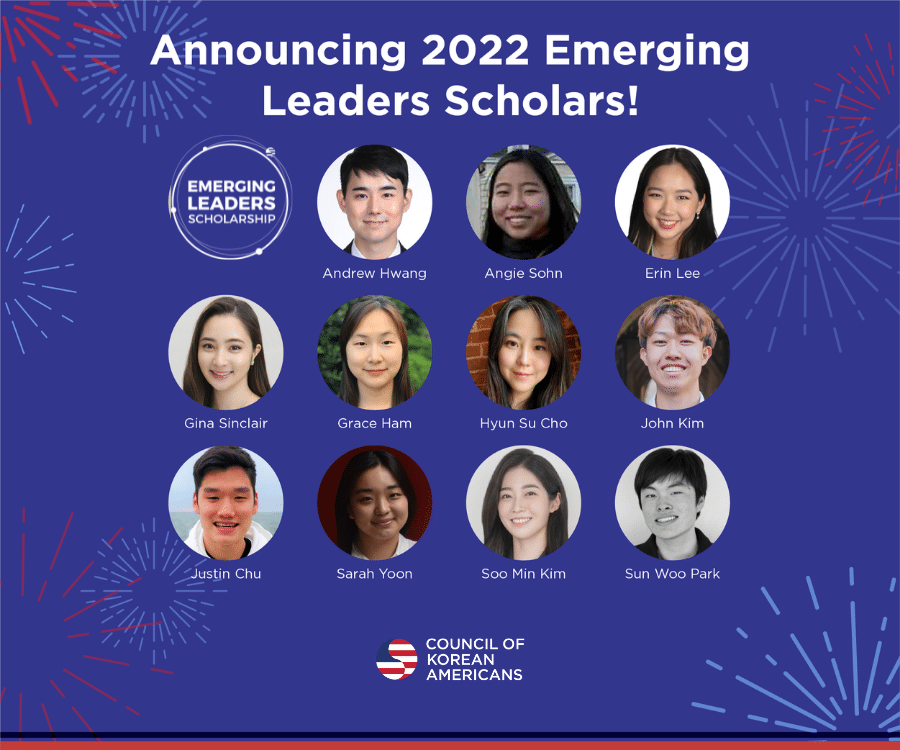 Emerging Leaders Scholarship Program NYC Field Trip
CKA launches the 2022 Emerging Leaders Scholarship program!
For their first field trip, the 2022 cohort will visit NYC to meet with Korean American leaders who serve in the public sector and explore NYC as a major hub of culture and industry. Assemblymember Ron Kim, Commissioner Kevin Kim, and The Honorable Judy H. Kim will also engage the cohort in a dinner and roundtable discussion to share their life and career journeys with the emerging leaders. A special thank you to Charles Yoon, CKA member and President of KAAGNY, for hosting our cohort and moderating the discussion.
Learn more about the Emerging Leaders Scholarship program here.