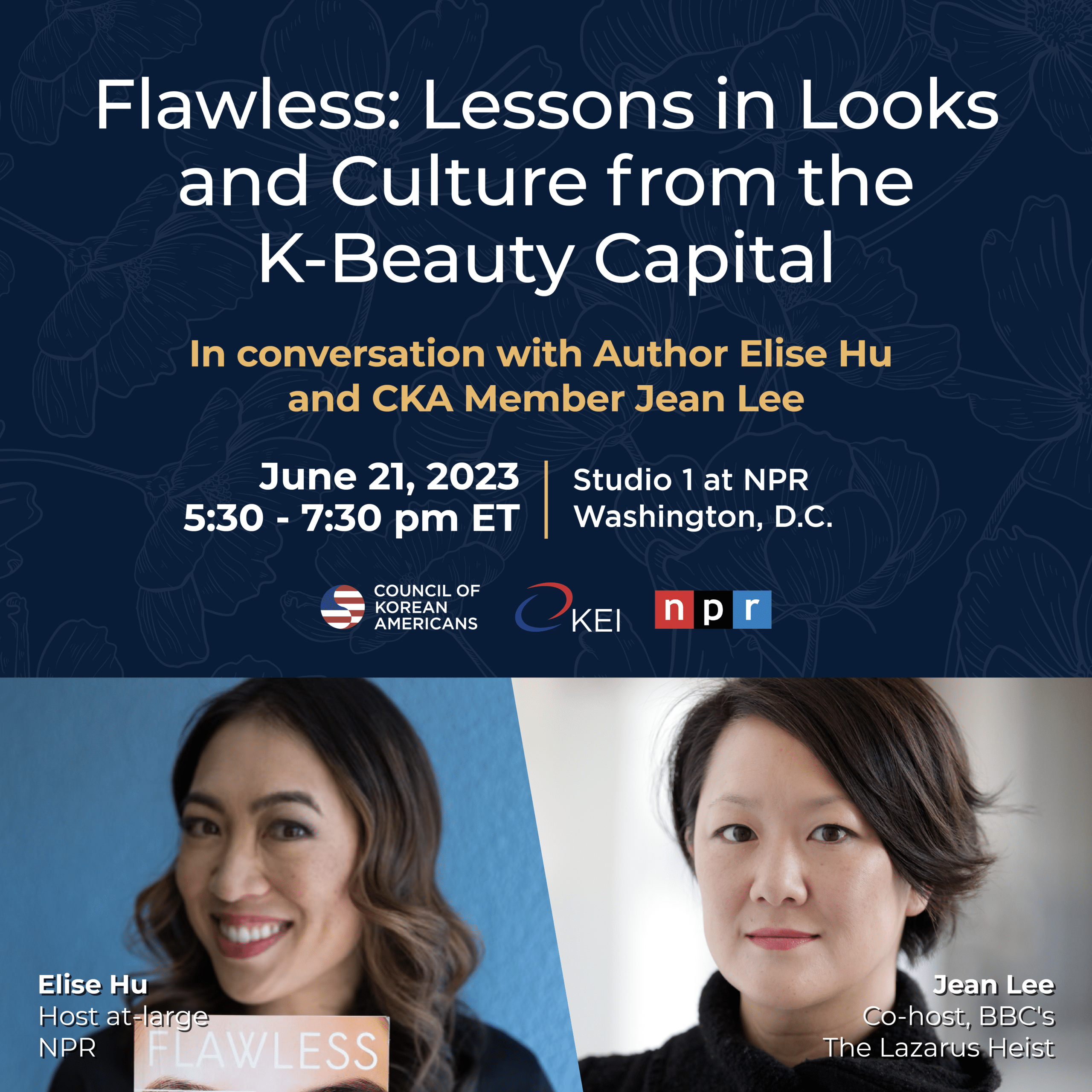 Unveiling the "Flawless" Secrets of K-Beauty
Beauty has captured imaginations worldwide by promising a kind of mesmerizing perfection. In the four years that Author Elise Hu spent in Seoul as NPR's bureau chief, the global K-Beauty industry quadrupled. Today it is worth $10 billion and growing as it rides the Hallyu wave around the globe.
Join us on June 21st as journalists Elise Hu and Jean Lee, Co-Host of BBC's The Lazarus Heist, deep-dive into Elise's just-released book Flawless: Lessons in Looks and Culture from the K-Beauty Capital,  an audacious journalistic exploration of the present and future of beauty through the lens of South Korea's booming K-Beauty industry and the culture it promotes.
Doors open at 5:00 pm ET. Politics and Prose will have signed copies available for purchase on the day of the event for $29 plus tax.