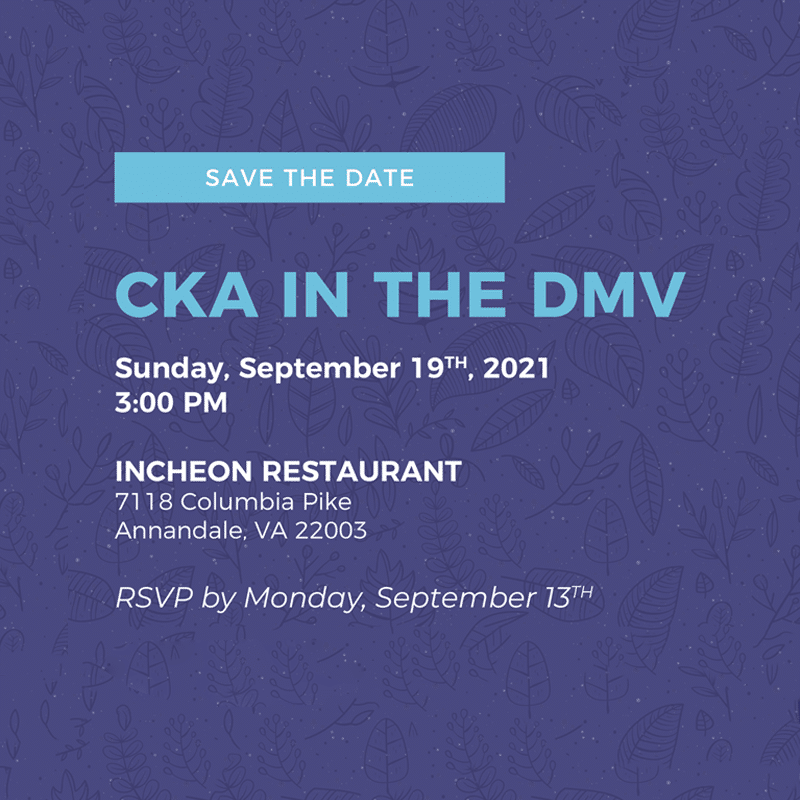 Dinner in the DMV
In response to our San Francisco gathering, we're delighted to invite you to a communal dining event at Incheon Restaurant in Annandale, VA on September 19th. Celebrate with us as we enjoy great Korean food and conversation. Reconnect with old friends, and meet new CKA members.
Please RSVP by September 13th to confirm your attendance, spaces are limited! For members outside of the Washington DC area, please join us if you plan to be in town on September 19th. We welcome all CKA members.
This is a CKA members-only event.