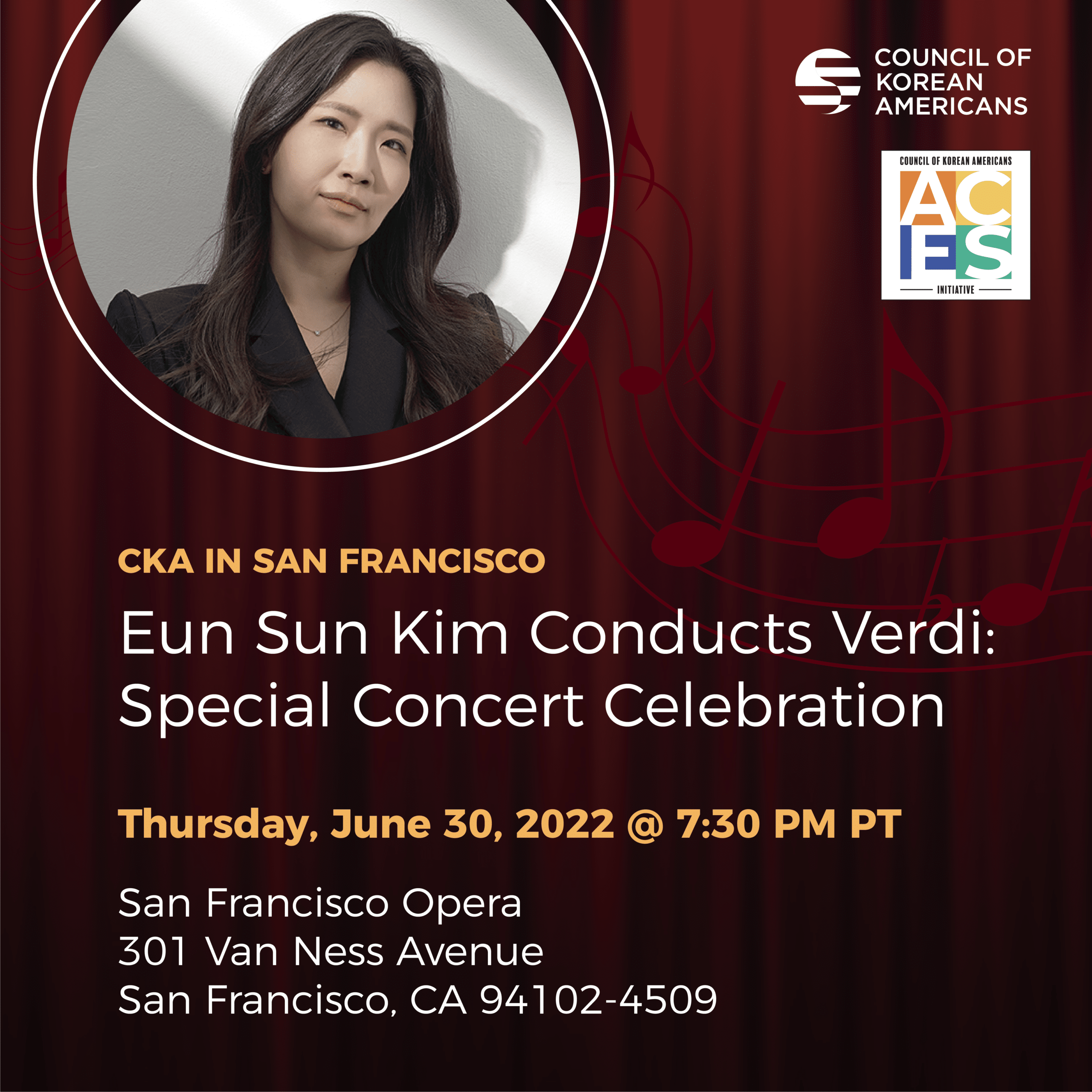 Concert in San Francisco – Eun Sun Kim Conducts Verdi: Special Concert Celebration
Following our May fireside chat, join us for a special concert in the San Francisco Bay area with San Francisco Opera's Music Director, Eun Sun Kim. Director Kim will lead the San Francisco Opera Orchestra and Opera Chorus in a special concert that recognizes the beginnings of her American journey: U.S. debut performances of Verdi's Requiem and La Traviata.
All members are welcome to a night of arias, duets, orchestra, and choral numbers!
Registration details will be provided in the coming weeks. For more information and volunteer opportunities, please contact Abraham Kim at abraham.kim@councilka.org.