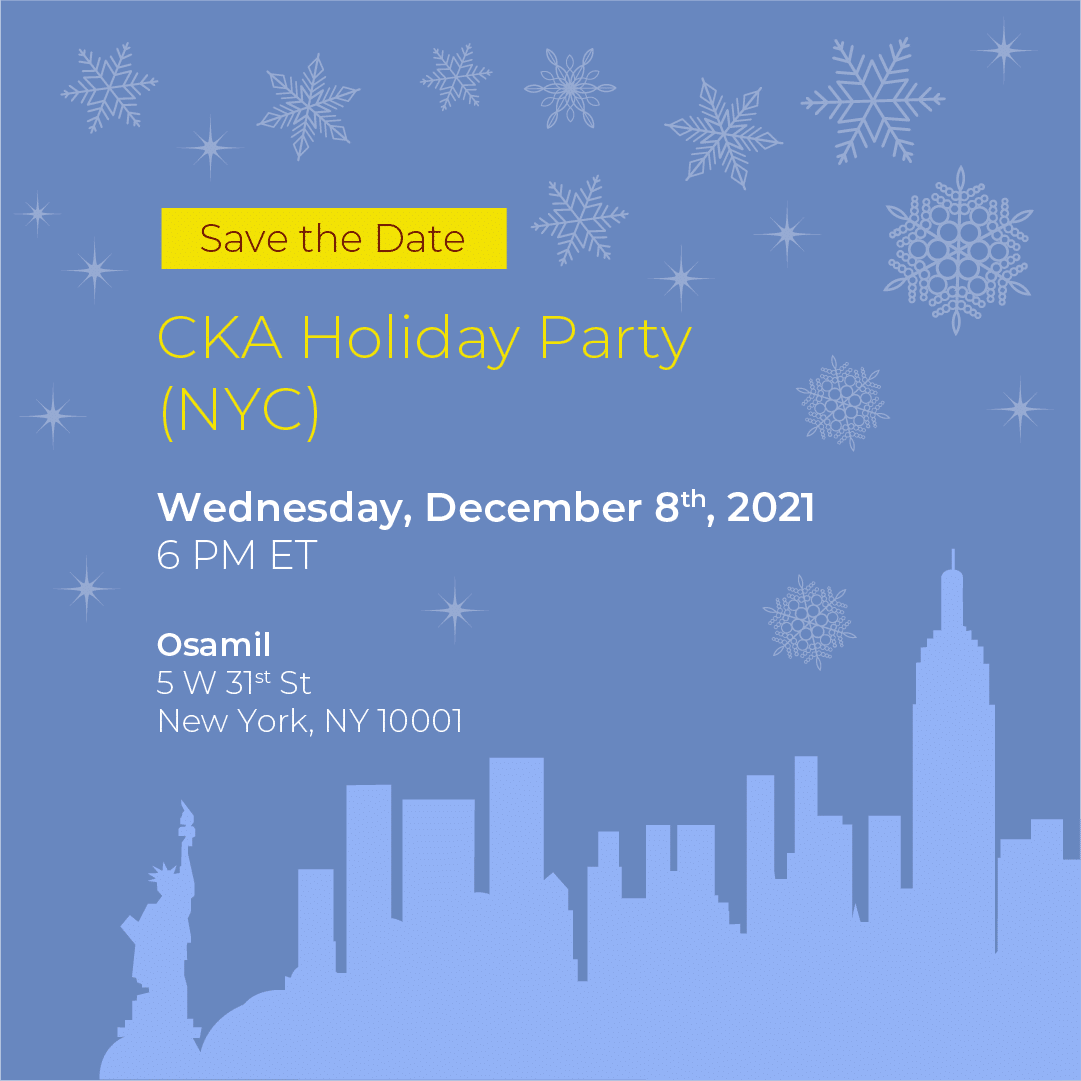 CKA Holiday Party (NYC)
CKA Holiday Party (NYC)
As another successful year comes to an end, CKA invites all members in the New York area to come to celebrate the holiday season with CKA at Osamil (5 W 31st St, New York, NY 10001).
Come join us for dinner and drinks as we cheer for the new year.
Kindly RSVP by November 26th through the link below. This is for Members Only and Guests.