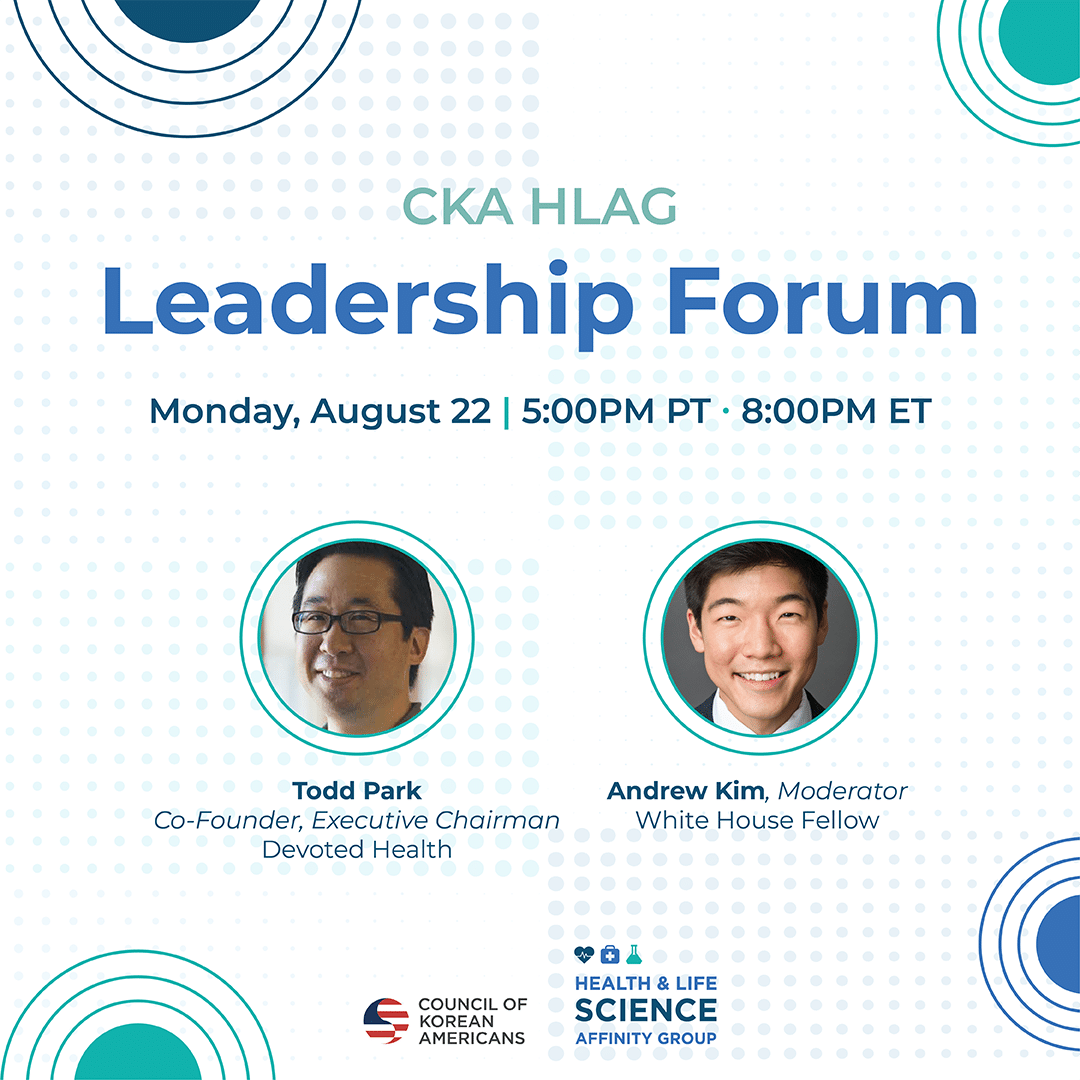 CKA HLAG Leadership Forum
The Health and Life Science Affinity Group (HLAG) will host an online leadership forum with Todd Park, Co-Founder and Executive Chairman of Devoted Health. Moderated by White House Fellow Andrew Kim, Todd will share his leadership journey at the highest levels of government (Former Chief Technology Officer of the United States) and healthcare entrepreneurship (Castlight Health, Athena Health, and Devoted Health) as a Korean American.
All CKA members and guests are welcome to attend. Invite your friends and colleagues!