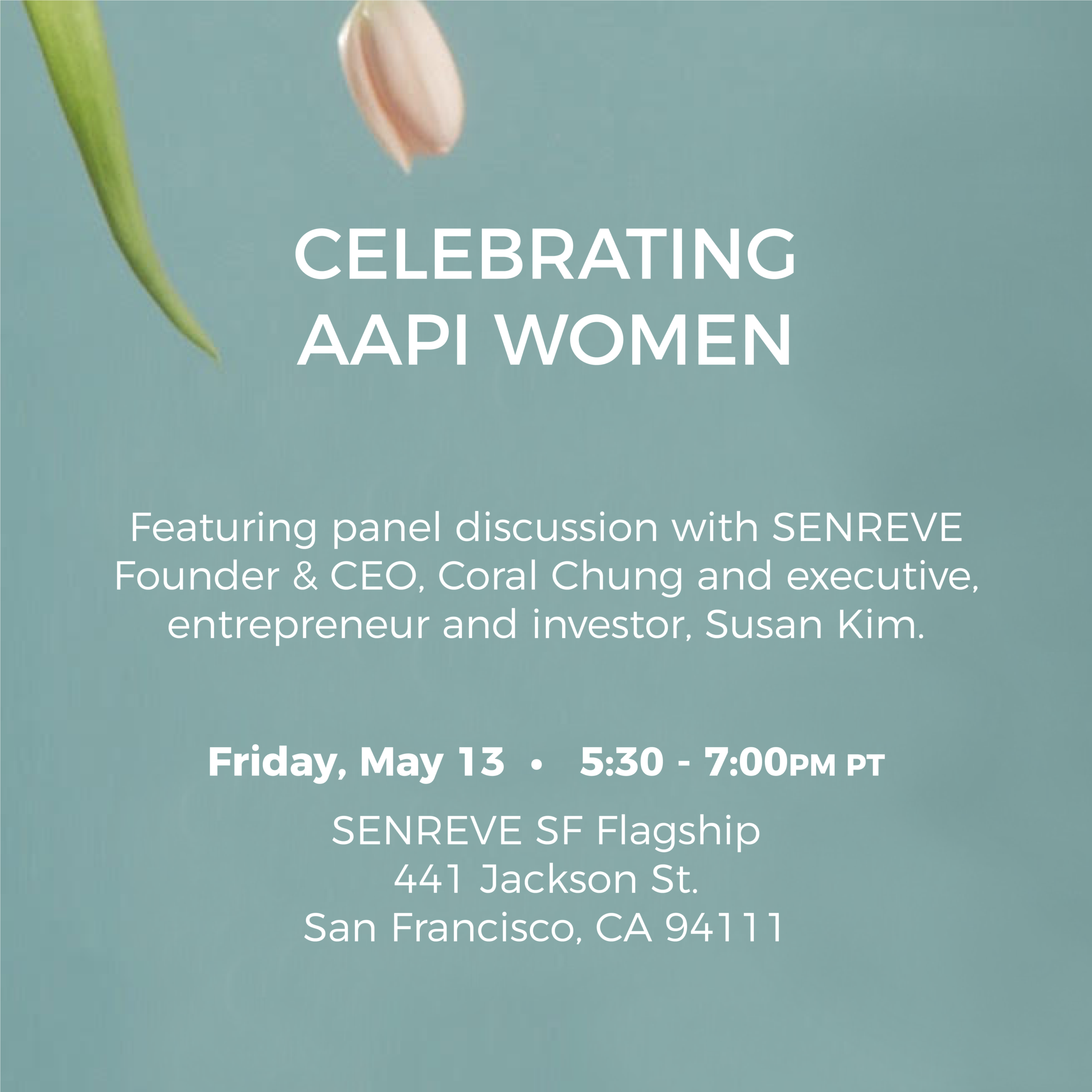 Celebrating AAPI Women
Celebrate AAPI Heritage Month by joining us for a panel discussion featuring SENREVE Founder & CEO, Coral Chung and Executive, Tech Entrepreneur, Investor, and CKA Board Member Susan Kim at SENREVE's San Francisco Flagship store. SENREVE's luxury pieces are designed for women who do it all and make a perfect Mother's Day, graduation, or AAPI heritage month gift. We welcome CKA members and guests local to San Francisco to attend this very special event in person.
Anyone may also purchase merchandise online at SENREVE using promo code CKA2022 to receive $30 off your purchase of $300 or more. 15% of proceeds from purchases at the in-store event and online using the promo code through May 31, 2022, will go directly to CKA's Women's Affinity Group programs.
Please email Gloria Lee to RSVP at glee@rutan.com.