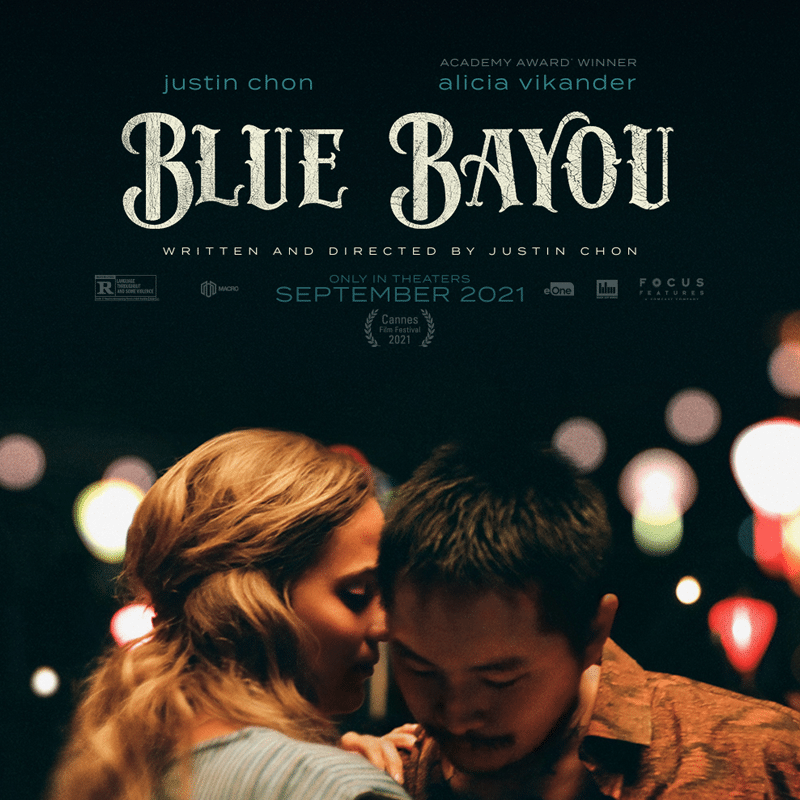 BLUE BAYOU Advance Screening + Live Q&A w/Justin Chon
We are pleased to invite you on Wednesday, September 15th at 4 PM Pacific | 7 PM Eastern for a CKA-KALH exclusive event! Get your chance to see an advance online screening of Blue Bayou. This program is jointly hosted by CKA and KALH.
After the film screening, please join us for a live Q&A with award-winning writer/director and CKA 2021 Gala Honoree Justin Chon moderated by Rebecca Sun. The live Q&A will begin immediately after the screening at 6 PM Pacific | 9 PM Eastern. Rebecca Sun is senior editor of diversity and inclusion at The Hollywood Reporter, where she oversees equity and representation for the publication.